Individual health insurance is a superior way for small businesses to offer health insurance coverage to employees. I realize that statement is controversial. So stick with me.
This article provides the top three reasons why individual health insurance is superior to group health insurance, and why businesses are pairing individual health insurance with a "pure" defined contribution health plan to create affordable health benefits.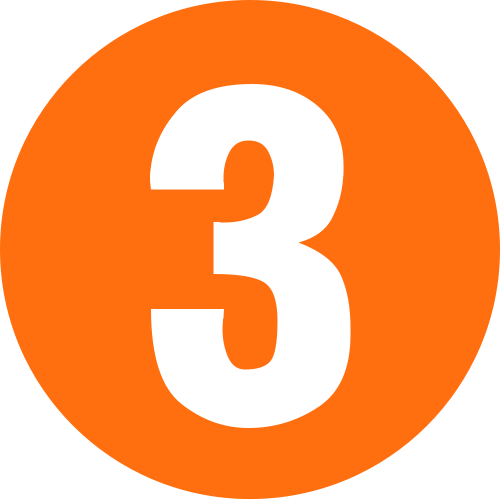 Top 3 Reasons Individual Health Insurance is Superior
1. Employee Choice
With individual health insurance, employees choose the coverage and doctors that best fits their family's needs. No more one-size-fits-all health plans. Individual plans are categorized by four standard levels of coverage called "metallic tiers" to make it easy to compare options. Employees own their policy and purchase the policy directly.
2. Lower Costs
On average, individual health insurance plans cost 20% less than traditional group health insurance, and many employees are eligible for "discounts" (premium tax credits) for individual plans purchased in the Health Insurance Marketplaces. See: Why Individual Health Insurance is More Affordable Than Group Health Insurance.
3. 100% Portability
Individual health policies are superior to group coverage for all employees because they are permanent and portable, independent of employment. As a result, there is no more need for expensive, temporary COBRA. Employees don't have to base health benefits coverage on employment.
Top 3 Reasons Group Health Insurance is Inferior
1. No Consumerism
Group health insurance is inferior because you have an employer picking a one-size-fits-all plan for employees and families with very different needs. As a result, most employees have NO idea what their health insurance plan is or what it covers. See: ObamaCare is Killing Group Health Insurance... Why It's Already Broken.
2. Unsustainable Costs
The average cost to cover an employee with group health insurance has increased from $2,196 per year in 1999 to $5,884 per year in 2013. For family coverage, the cost has increased from $5,791 per year in 1999 to $16,351 per year in 2013. This is not sustainable for employers or employees.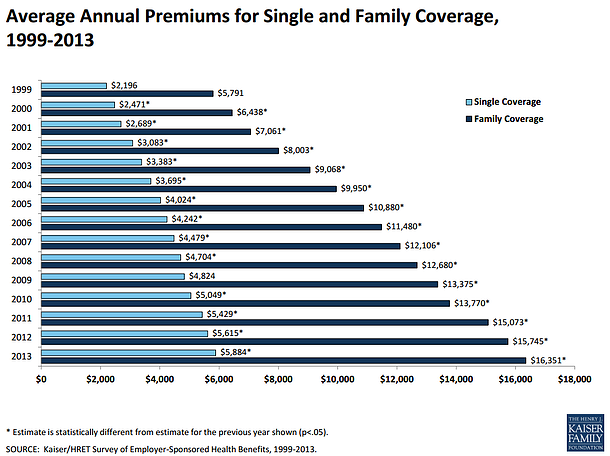 Chart Source: Employer Health Insurance Survey 2013
3. Not Portable
Employer group policies may only be held by a company's employees. When an employee terminates employment, their family loses coverage unless they elect COBRA. COBRA premiums are often very expensive because employees typically pay the full cost of the insurance premium plus a 2% administration fee.
Defined Contribution Paired with Individual Health Insurance for Awesome Employee Benefits
Because of the new advantages of individual health insurance, many businesses are using a pure defined contribution approach paired with individual health insurance to offer employees health benefits. With this type of approach, the business offers employees a health insurance allowance that employees can spend on purchasing individual health insurance. The business still offers employee benefits that achieve recruiting and retention goals, but they get out of the business of selecting and purchasing group health insurance.
See related articles:
Questions? Thoughts? Leave a comment below.