When it comes to designing an attractive employee benefits package, employees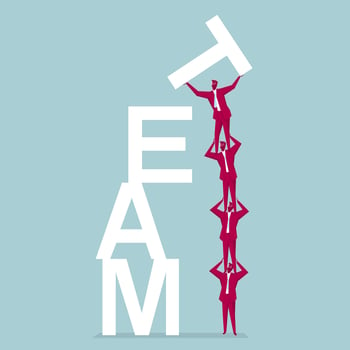 value the big-ticket benefits such as healthcare, paid vacation and sick days, performance bonuses, and retirement benefits. But employees also value the unique perks, benefits, and workplace cultures that set the company apart.
According to a new report by Glassdoor, which ranked employers based on their benefit reviews by employees, here are twenty companies who are going above and beyond to offer attractive and unique employee benefits packages.
Top 20 Companies
1. Netflix
Netflix offers one paid year of maternity and paternity leave to new parents.
2. REI
REI encourages employees to get outside by offering two paid days off a year to enjoy their favorite outside activity.
3. Salesforce
Employees at Salesforce receive six days of paid volunteer time off a year, and if they use all six, they receive a $1,000 grant to donate to a charity of their choice.
4. Spotify
Spotify provides six months of paid parental leave, plus one month of flexible work options for parents returning to the office.
5. World Wildlife Fund
Employees at WWF take Friday off every other week.
6. Airbnb
Airbnb gives employees an annual stipend of $2,000 to travel and stay in an Airbnb listing anywhere in the world.
7. PwC
PwC offers employees $1,200 per year for student loan debt reimbursement.
8. Pinterest
Pinterest provides four paid months off for parental leave, plus an additional month of part-time hours and two counseling sessions to create a plan to re-enter the workplace.
9. Burton
Employees at Burton receive season ski passes and "snow days" to hit the slopes after a big snowfall.
10. Twilio
Twilio offers employees a Kindle plus $30 a month to purchase books.
11. Twitter
Twitter provides three catered meals a day, on-site acupuncture, and improv classes - among many other benefits and perks.
12. Accenture
Accenture covers gender reassignment for their employees as part of their commitment to LGBTQ rights and diversity.
13. Walt Disney Company
Walt Disney Company offers free admission to its parks for employees, plus their friends and family, as well as discounts on hotels and merchandise.
14. Facebook
Facebook provides $4,000 in "Baby Cash" to employees with a newborn.
15. Evernote
Evernote hosts classes through "Evernote Academy," which offers team-building courses like macaroon baking.
16. Epic Systems Corporation
After 5 years at the company, Epic Systems Corporation offers employees a paid four-week sabbatical to pursue their creative talents.
17. Adobe
Adobe closes offices for one week in December and one week over the summer.
18. Asana
Asana employees have access to executive and life coaching services outside of the company.
19. Zillow
Among other benefits, Zillow pays for employees who are traveling to ship their breast milk.
20. Google
Lastly, Google provides the surviving spouse or partner of a deceased employee 50% of their salary for the next ten years.
Related - Top 5 Health Insurance Options for Small Groups in 2016
Conclusion
Building an effective employee benefits package can be as simple as aligning company goals with employee goals. In other words, you do not need to offer every benefit and perk available - or even every benefit or perk your competitors offer. It's all about offering the perks and benefits that will attract and keep your company's top employees - and investing benefit dollars strategically to accomplish these goals on a small business budget.
Did your company make the list? What unique benefits and perks are you offering at your business? We'd love to hear from you. Leave a comment or question below.