Defined contribution healthcare is arguably the emerging health benefits trend of the year -- and unarguably one of the most talked about. If you're a regular reader you know we write about defined contribution healthcare a lot. What have been the most insightful, helpful, controversial, and buzz-worthy articles on defined contribution healthcare this year? We've compiled a list of our top 10 defined contribution healthcare articles in 2013.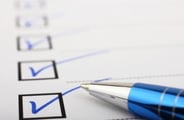 These ten articles represent our most read, most commented on, and most shared articles on defined contribution healthcare this year. What's on your list?
ObamaCare. Love it or hate it, one thing is true... the landscape of employer-sponsored health insurance is changing. Many of the Affordable Care Act ("ObamaCare") provisions strongly favor the individual health insurance market, making defined contribution health plans the ideal health insurance solution for most (if not all) US employers. How? Why? To understand, there are four key ObamaCare changes happening January 1, 2014 that make the shift from defined benefits (group health insurance) to pure defined contribution simply... irresistible.
Walgreens has joined the ranks of thousands of businesses small and large, by announcing it will move to a Defined Contribution model for employee health benefits in 2014. Through the plan, Walgreens will allocate a fixed dollar amount for employees to purchase health insurance through a private health exchange. Employees will have a health insurance menu of 25 plans to choose from.
With health care reform right around the corner, many small businesses and their brokers are strategizing about the best health benefits solution for 2014. Here's a look at two common small business health insurance approaches: pure defined contribution and group health insurance through the new SHOP exchanges. This article explains how each approach will work in 2014, and compares the two options side-by-side.
How do you know you've officially freed yourself from group health insurance? This article looks at 15 lighthearted ways your business changes after implementing pure defined contribution healthcare.
Many small employers are using a pure defined contribution health plan approach paired with individual health insurance, and the new health insurance subsidies, to create affordable health benefits that employees love.
For many employers, traditional group health benefits and their costs are unsustainable. Why? Because, since 1999, group health benefits costs have risen at a rate of four times wages. As a result, many employers are now considering a switch to defined contribution health plans. Here are 3 studies that forecast the mass adoption of defined contribution plans in the coming years.
Many experts agree that defined contribution health plans will replace traditional employer-sponsored group health insurance. For example, Economist Peter Orszag, the former Director of the Office of Management and Budget, wrote that the shift to defined contribution health plans would gradually take over the health insurance market over the next decade. As defined contribution quickly picks up speed, here is a briefing of the defined contribution health plan approach.
This "nuts and bolts" article addresses two main reasons businesses use Defined Contribution Software to administer their defined contribution plan: 1) Time savings/ease of use, and 2) Tax-savings/compliance. This article also answers FAQs about defined contribution administration and software.
The term "defined contribution health plan" has become a buzzword in the industry, and doesn't always mean the same type of healthcare benefit. This article provides a definition of a pure defined contribution health plan.
Recruiting and retaining key employees is important to every company, and a health benefits program is a key part of the compensation offered to employees. Defined contribution healthcare fits this bill. In addition to being a cost-effective and flexible solution for small businesses, here are the top 5 reasons why employees love defined contribution health plans too.
What topics around defined contribution healthcare should we cover in 2014? Leave a comment below with your questions or suggestions.