Millions of Americans have already made their individual health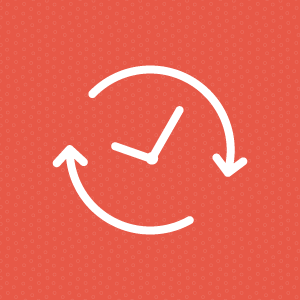 insurance selections for 2017 through the Affordable Care Act (ACA). But some are still wavering between plans or are suddenly realizing their plan doesn't include their preferred doctors and prescriptions. If you haven't made your final decisions for the year, don't worry, there is still time—but the deadline is fast approaching.
Can I Still Make Changes to My Individual Health Insurance Plan?
We've passed the enrollment deadline for coverage beginning January 1, but that doesn't mean you can't still choose or change your plan. Open enrollment for individual health insurance on the ACA Marketplace began on November 1, 2016, and continues through January 31, 2017. Signing up in January means your coverage won't begin until March 1, but that policy will be guaranteed for the remainder of the calendar year.
If you've already enrolled in an individual health insurance plan, but are realizing it's not quite what you expected, you can still switch plans. The final open enrollment deadline also includes making changes to your selection. When doing so, be sure to research whether your doctors and prescriptions are covered. You can do this by clicking on each plan and looking at the formulary and network options.
What Happens If I Miss the Deadline?
If you miss the January 31, 2017, deadline, you won't be able to sign up for individual health insurance until the next open enrollment unless you qualify for a special enrollment period.
What Is a Special Enrollment Period?
A special enrollment period is a time frame during which a person is allowed to sign up for individual health insurance outside of the designated open enrollment period. To be eligible for special enrollment, you must go through a qualifying life event, such as losing your existing health coverage (such as through being laid off, being fired, or quitting your job), moving, getting married (or divorced), having a baby, or adopting a child.
How Do I Know Which Individual Health Insurance Plan Is Best?
Individual health insurance is not a one-size-fits-all item. Which plan is best for you and your family is dependent upon your unique needs, budget, and health risk.
For example, high-deductible health plans (HDHPs) are often best suited for young people who rarely see the doctor and do not require many prescriptions, as all expenses are paid out of pocket until you've met the deductible. These plans typically save you money on monthly premiums and are sometimes referred to as "catastrophic only."
Health Maintenance Organizations (HMOs) are usually more affordable plans (with fewer out-of-pocket expenses), but frequently come with narrow networks and restrictive formularies. If you are looking for a baseline insurance plan and do not mind switching doctors, this may be a good fit for you.
By contrast, people who would like to keep their doctors, are taking multiple prescriptions, or are managing a chronic health issue may want to choose a Preferred Provider Organization (PPO) or Point of Service (POS) plan. These plans have higher monthly premiums, but generally come with larger networks and formularies than HMOs.
Conclusion
If you still haven't made a decision about your 2017 individual health insurance, there is still time. In addition, if you would like to change your plan, you may still do so. Open enrollment ends on Tuesday, January 31, so be sure to sign in to HealthCare.gov to secure your coverage today.
What questions do you still have about individual health insurance? Let us know in the comments below.