The term "disruptive innovation" (originally coined by Clayton Christensen) describes simple business applications that relentlessly move up market, eventually displacing established competitors. Disruption is not just change - it is change that disrupts the current market and those that profit from it.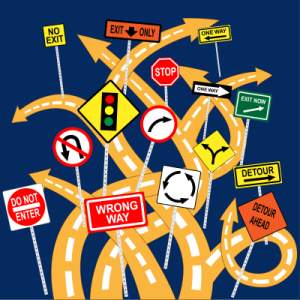 For example, defined contribution healthcare is often characterized as disruptive because it is a simple business solution that is relentlessly moving up in the small business health insurance market. It's competing with the giant - group health insurance.
In the Forbes article "The Best Disruptive Writings Of 2013 -- Health Care Edition" (December 30, 2013), Leah Binder highlights the top disruptive healthcare ideas and writings last year. Here are Binder's top healthcare disruption ideas of 2013:
The idea that someone else pays the bills: Binder highlights writings from 2013 that address the problems created when someone else pays the health bills, including the infamous Time article "Bitter Pill: Why Medical Bills are Killing Us". These writings point to the inconsistencies and absurdities of healthcare costs, challenging the current payer system in America.

Lack of transparency: Several writers in 2013 highlighted the lack of transparency in the U.S. healthcare system and lack of consistent quality accountability.

The passive patient: Several writers challenged the idea that patients should be passive and not ask questions about care or cost.

Conventional wisdom about delivering care: Many providers and clinicians are questioning how care is delivered in the U.S. including the disparity of skill among clinicians. Binder also highlights the debate over whether lean manufacturing principals belong in healthcare delivery.

Questions on public health and wellness: Several studies in 2013 challenged commonplace ideas about health coverage, wellness programs, and obesity.
Click here to read Binder's review and links to articles.
Disrupting How Employers Offer Health Insurance
One subject to add to this list is the significant shift in how employers are offering health insurance to employees. Employers, especially smaller and nonprofit employers, are starting to disrupt the market because they need more cost effective and simpler health insurance solutions.
Enter defined contribution healthcare. If you follow this blog you know we write frequently about small business health insurance alternatives. Here are two of our most disruptive writings on small business health insurance and defined contribution:
What disruptive healthcare writings stood out to you in 2013? Leave a comment below.