The process of finding health insurance and dealing with potential claims can be a daunting task for many employees, who may be purchasing their own insurance for the first time. However, some employees may not be aware there are numerous resources available to help evaluate, purchase, and manage an individual health insurance policy.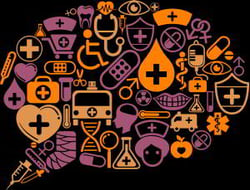 Last year we posted the top 5 resources for health insurance information. Based on feedback from readers and new resources that have become available over the last year, an updated list was due.
Here is our revised list for 2014 - our top 8 resources you can use in addition to clarifyinghealth.com for health insurance information. These resources are designed to provide you with unbiased information that is meant to educate and promote greater health insurance understanding among consumers.
1. Health Insurance Agent or Broker
Your health insurance agent or broker ("producer") is one of the best resources for health insurance information, as he or she is a licensed professional who should understand all of the coverage options being presented to you. You can check your agent's license with the State Department of Insurance (DOI, see #2) to determine if he or she is in good standing. A licensed health insurance agent is required to meet ongoing continuing education requirements set by the state to ensure he or she is up to date with the constantly changing health insurance marketplace. The only potential conflict with an agent is the fact that they are typically compensated based on commissions earned from the placement of your business. This can be perceived as a conflict.
2. Department of Insurance (DOI)
Insurance is not regulated at a federal level, but rather a state level. Consequently, there is a separate department of insurance (DOI) in each state. The National Association of Insurance Commissioners provides a good map of the country with a link to each state's insurance department website. In addition to regulatory matters, the DOI often provides valuable information for consumers, explaining the health insurance industry. Consumers can look to the DOI both when sourcing coverage as well as dealing with any claims issues. The agencies regulate health insurance companies and insurance brokers and take disciplinary action on behalf of consumers if necessary.
3. HealthCare.gov
The new health care reform website, HealthCare.gov, provides consumer information on health reform and health insurance basics. The website is run by federal entities, and serves as the health insurance exchange ("marketplace") for 36 states. If you're not in one of the states using the federally-run healthcare.gov, the website can direct you to your state exchange website, which may also have helpful health insurance information.
4. KFF.org
A leader in health policy analysis, health journalism and communication, the Kaiser Family Foundation (KFF) is dedicated to filling the need for trusted, independent information on the major health issues facing our nation and its people. Kaiser is a non-profit, private operating foundation focusing on the major health care issues facing the U.S., as well as the U.S. role in global health policy. Unlike grant-making foundations, Kaiser develops and runs its own research and communications programs, sometimes in partnership with other non-profit research organizations or major media companies. KFF.org serves as a non-partisan source of facts, information, and analysis for policymakers, the media, the health care community, and the public. Its product is information, always provided free of charge — from the most sophisticated policy research, to basic facts and numbers, to information young people can use to improve their health or elderly people can use to understand their Medicare benefits. The Kaiser Family Foundation is not associated with Kaiser Permanente or Kaiser Industries.
5. StateHealthFacts.org
Statehealthfacts.org is a project of the Henry J. Kaiser Family Foundation and is designed to provide free, up-to-date, and easy-to-use health data for all 50 states. Statehealthfacts.org provides data on more than 700 health topics, including health care reform.
6. National Association of Insurance Commissioners (NAIC)
The NAIC is an organization consisting of the insurance commissioners from all 50 states. The NAIC works to set policy and standards for the health insurance industry and to serve as a resource for consumers. The NAIC website is another source of health insurance information for the average consumer.
7. National Association of Health Underwriters (NAHU)
The National Association of Health Underwriters (NAHU) represents more than 100,000 licensed health insurance agents, brokers, general agents, consultants and benefit professionals through more than 200 chapters across America. NAHU members service the health insurance needs of large and small employers as well as people seeking individual health insurance coverage. Every day, NAHU members work to obtain insurance for clients who are struggling to balance their desire to purchase high-quality and comprehensive health coverage with the reality of rapidly escalating medical care costs. As such, one of NAHU's primary goals is to do everything they can to promote access to affordable health insurance coverage.
8. America's Health Insurance Plans (AHIP)
America's Health Insurance Plans (AHIP) is the national trade association representing the health insurance industry. AHIP's members provide health and supplemental benefits to more than 200 million Americans through employer-sponsored coverage, the individual insurance market, and public programs such as Medicare and Medicaid. AHIP advocates for public policies that expand access to affordable health care coverage to all Americans through a competitive marketplace that fosters choice, quality and innovation.
What other resources would you add to this list?