After years of challenges due to rising healthcare costs and federal health reform,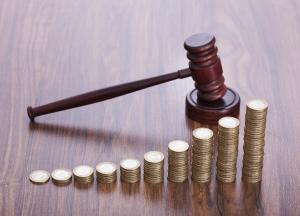 small businesses in the United States have received some welcome support.
President Obama signed the Small Business Healthcare Relief Act (SBHRA) into law on December 13, 2016, as part of the 21st Century Cures Act. The SBHRA grants small businesses new options for providing health benefits for their employees.
By creating a new Stand-Alone Health Reimbursement Arrangement (HRA), the law helps answer one of small business owners' most pressing questions: How can I offer my employees the benefits they want without breaking the bank or the law?
The SBHRA Eases Strict ACA Provisions
Apart from the increasing cost of group health insurance, a major reason small business benefits solutions have been so hard to find is the Affordable Care Act.
Federal guidance issued in September 2013 made it clear that the government considered Stand-Alone HRAs—once a popular way to provide health benefits tax-free—noncompliant under the ACA. That decision placed a significant limit on how small businesses could offer affordable, personalized benefits to their employees, and, by extension, made it more difficult for companies to hire and keep their people.
The SBHRA addressed this problem directly with a new excepted benefits plan: the Small Business HRA. Through the Small Business HRA, companies with fewer than 50 employees can use tax-advantaged funds to reimburse employees for individual health insurance premiums, deductibles, copays, and other out-of-pocket medical expenses without being subject to tax penalties.
Effective January 1, 2017, qualified employers can use the Small Business HRA.
The SBHRA Addresses Industry Pain Points
The SBHRA doesn't just provide a legislative fix to regulatory challenges, though. It also helps employers by directly addressing some strong trends in the small business space.
Hiring and keeping talented employees is a priority for all small businesses. Offering quality and affordable health benefits is a key component to that solution. Research shows that more than three-quarters of people say benefits offerings are very important in considering a job offer, and that current employees favor better benefits even over higher pay.
But traditional employer-provided health insurance is costly. A Kaiser Family Foundation report shows that the annual cost of insuring a single employee through an employer group policy rose 193 percent over the past 17 years—from $2,196 per employee in 1999 to $6,435 in 2016.
Even if it were affordable, employer-provided health insurance is no longer what employees want. Increasingly, employees want choice when it comes to benefits, and health insurance is no exception. Just like a company car or cell phone is more compelling to employees when they can choose the model, health benefits are most appealing when employees are free to choose policies that best suit their needs.
By creating the Small Business HRA, the SBHRA addresses all three of these industry pain points. Because reimbursing staff for individual policies costs companies about 60 percent less than an employer-provided policy, more small businesses can afford to offer health benefits to employees. Reimbursement arrangements also give employees what they want: choice.
Conclusion
The Small Business Healthcare Relief Act was a big step in the right direction for the federal government. By explicitly endorsing health reimbursement, Congress has acknowledged important industry headwinds and indicated a willingness to adapt. The bill may even help to stabilize the individual market as it facilitates the transfer of employer-provided group health policies to individual policies.
Regardless, it is clearer now than ever that personalized employee benefits are the way of the future. With the precedent of the SBHRA, small businesses can expect more federal support for HRAs and other alternative benefit plans in the future.
Have questions about how the SBHRA can benefit your small business? Leave them in the comments below.