Now that January 1st has come and gone, what is the public's knowledge and opinion of the Affordable Care Act (aka "ObamaCare")?
According to the latest Kaiser Family Foundation's Tracking Poll, little has changed in the public's knowledge and views of the law. The poll was conducted January 14-21, 2014. Here's a summary of the key trends:
Even with most of the major ObamaCare provisions taking effect January 1st, 62% believe that only "some" provisions are in effect, with only 19% saying that "most" or "all" provisions have been implemented.

Awareness of the law varies by provision. Americans are most familiar with the individual mandate, with 81% aware this is law. The provision with the least awareness? "Guaranteed-Issue" - the provision that prohibits insurance companies from denying coverage because of a person's medical history.

Overall, views on ObamaCare remain more negative than positive. But, the majority (55%) want to see fixes to the law rather than a repeal.

On a personal level, 44% (66% percent of the uninsured) say they don't have enough information to understand how the law will impact their families. And yet, 59% of the public say they have not yet been personally impacted by the law.

Most uninsured say they need coverage, yet are they getting it? According to the poll, 59% have not tried to get insurance yet and 40% plan on staying uninsured.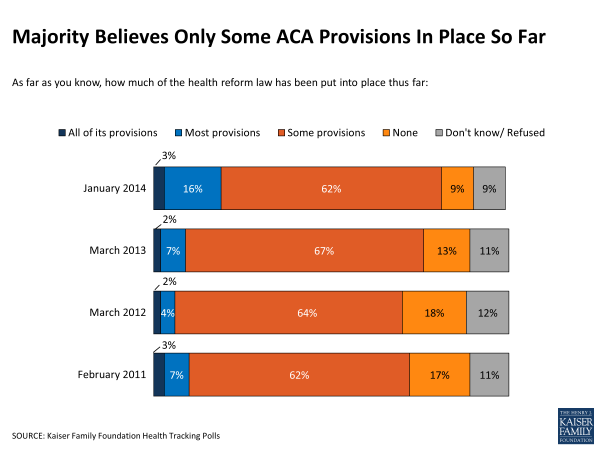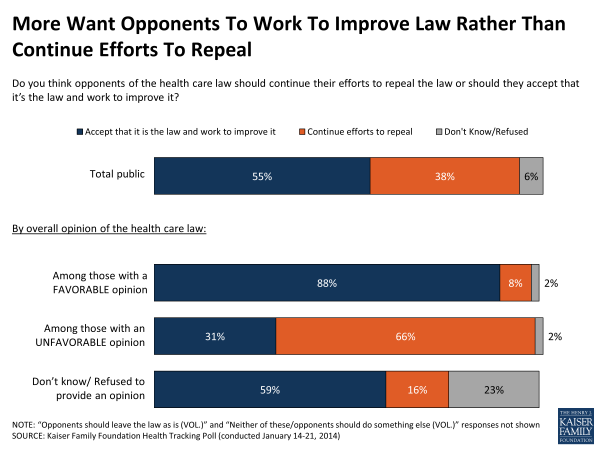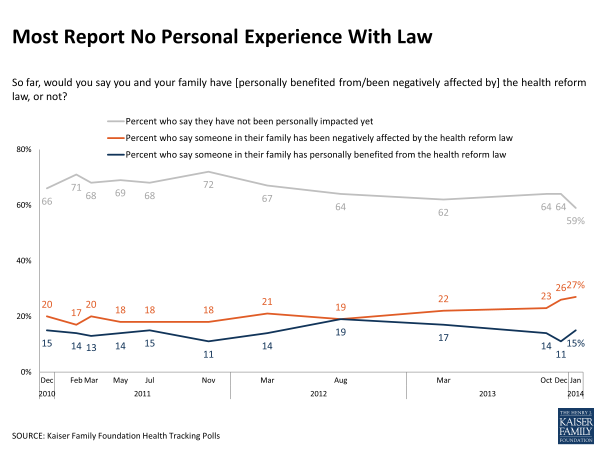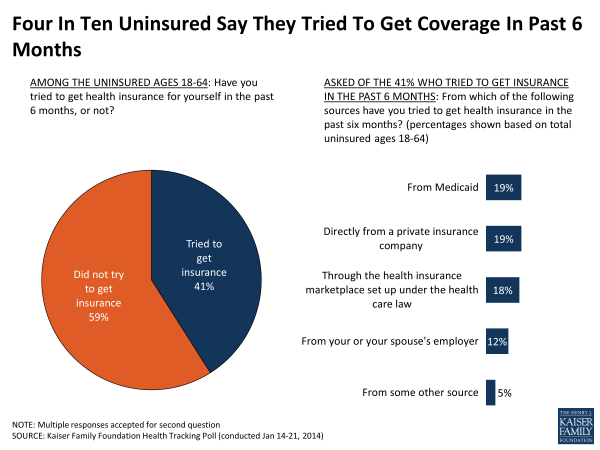 Click here to read KFF's January 2014 Tracking Poll.
See related articles:
Does this poll accurately reflect the public's opinions on ObamaCare? Do any of the trends surprise you? Leave a comment or question below.