In today's evolving workforce, companies are moving away from a one-size-fits-all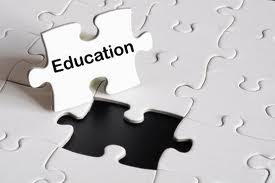 healthcare approach and offering employees various types of health reimbursement accounts to tailor to individual needs. With the consumerization of benefits employees receive customizable benefits while the company has more cost efficient benefits. And yet, the benefits of any health benefits program are not fully realized if employees do not understand what the benefits are and how they work.
Which is why, as more and more companies transition to reimbursement programs such as HRAs, HRPs, HSAs, and other types of healthcare reimbursement accounts, employee education and communication is key.
Wondering where to start?
Here are three simple best practices on employee education to help boost your small business health benefits.
1. Clearly Communicate Benefits
Take the time to educate employees on how the benefits work and how employees will benefit personally. This will contribute to employees' understanding and happiness with health benefits.
2. Educate in Bite-Size Pieces
Employees tend to feel overwhelmed when all the information is communicated at an annual benefits meeting. Instead, communicate information about health benefits early on, and throughout the year.
3. Make Benefits Relatable
Employees say it is a challenge to translate the jargon of employee benefits to what the benefits are, and how they relate to them and their families. Communicate the benefits in plain language, provide examples and worksheets, and offer staff or advisors to helps answer questions.
Conclusion
As small business health benefits evolve, so must HR communications. To effectively communicate health benefits to employees, clearly communicate the benefits, educate regularly, and make benefits relatable.
What are your tips for employee education? Which questions do you have? Comment below.