We've been talking about 2014 - "the year of ObamaCare" - since the Affordable Care Act was signed into law in March of 2010. Now that it's finally here, what can we expect to see in 2014?
Here are the ten "big deals" to look for in 2014. What's on your list?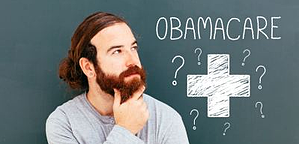 #1) New Health Insurance Coverage Begins
Millions of Americans have been signing up for a new individual health insurance plan since the health insurance exchanges opened on October 1, 2013. January 1, 2014 marks the first date the new coverage can be effective. The new coverage for individuals and families is guaranteed-issue, and covers ten essential health benefits.
#2) Individual Mandate is a Reality
The individual mandate is in effect and if you're not enrolled in a qualified health plan by March 31st you'll see a ding at tax time of $95 or 1% of your income, whichever is higher. There are exceptions to the individual mandate, but most people will pay a tax penalty if they're not covered under a qualified health plan for more than three consecutive months in 2014. Now the question remains... will most Americans play or pay in regards to the individual mandate?
#3) Health Insurance Exchanges
The public health insurance exchanges are up and running in every state. The federal government is operating the exchange in full, or in part, for 36 states.
#4) Health Insurance Discounts for Individuals
The individual health insurance tax credits and cost-sharing subsidies are effective January 1, 2014. For those who are eligible, the discounts offer significant savings on health insurance premiums. See this health insurance tax credits cheat sheet.
#5) Medicaid Expansion (in Some States)
While all the media attention has been on the health insurance exchanges, Medicaid expansion may have the greatest impact on reducing the number of uninsured in America in 2014. Originally part of the ACA, Medicaid expansion was ruled as optional for states in 2012. However estimates still predict that up to 3.9 million more low-income Americans will have access to Medicaid in 2014.
#6) Small Businesses Skipping Health Care Tax Credit for Individual Exchanges, Defined Contribution
Under ObamaCare, small businesses (with less than 25 employees) are eligible to apply for a small business tax credit that would help purchase health coverage for their employees. The credit is supposed to expand to more businesses in 2014. However, very few small businesses actually qualify for the credit and now they can only use it to buy SHOP exchange coverage.
As an alternative to the SHOP and small business health care tax credits, most small businesses are seeing the new advantages of the individual health insurance exchanges (and the individual health insurance discounts) and getting out of group health insurance. The type of employee health benefits they offer instead? Defined contribution allowances that employees can use on individual health insurance.
#7) Ninety-Day Maximum Waiting Period
All employer plans now require a waiting period of no more than 90-days.
#8) Out-of-Pocket Maximums
There is now an overall limit on consumer's annual out-of-pocket costs for deductibles, co-payments, and co-insurance. The new out-of-pocket annual limits are $6,350/year for individuals and $12,700/year for families.
#9) No More Annual or Life Time Limits
Annual or life time limits are prohibited on group plans.
#10) Greater Wellness Discounts
Employers may now offer a discount of up to 30% for employee participation in a wellness program.
Related Articles: