The Summary Plan Description, or SPD, is the main vehicle for communicating health plan rights and obligations to participants. SPDs are required for employer-sponsored health benefit plans including Defined Contribution Health Plans (i.e. a Healthcare Reimbursement Plan or HRP).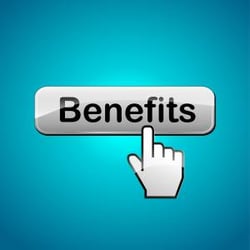 The SPD is a summary of the material provisions of the Plan Document, which is understandable to the average person. However, with Defined Contribution Health Plans, it is not uncommon for the SPD to be a combination of a complete description of the Plan's terms and conditions and the ERISA disclosure requirements. Employers are required to distribute an SPD to all eligible employees free of charge.
The SPD provides information on:
when an employee can begin to participate in the plan
how service and benefits are calculated
when benefits becomes vested
when and in what form benefits are paid
how to file a claim for benefits
If a plan is changed, participants must be informed either through a revised SPD or in a separate document, called a summary of material modifications.
The SPD is different than the 4-page Summary of Benefits and Coverage (SBC).
Tip: If you are offering a Defined Contribution Health Plan, your software provider should offer all Plan Documents, including the required SPD, through your online account 24/7.