If you're one of the thousands of small businesses who had their stand-alone Health Reimbursement Arrangement (HRA) canceled due to the Affordable Care Act, you might be wondering about options. This article looks at three HRA-like options for small businesses facing a stand-alone HRA cancellation.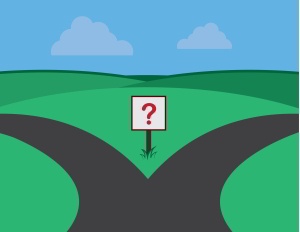 First... Why Are Stand-Alone HRAs Being Canceled?
On September 13, 2013, the Department of Labor issued Technical Release 2013-03 which modifies existing Affordable Care Act annual limit regulations as they pertain to stand-alone HRAs for plan years starting on or after January 1st, 2014.
The Technical Release guidance argues that, because stand-alone HRAs place a plan-wide maximum benefit on reimbursements, they will not be able to comply with both the annual limit (PHS Act 2711) and preventive care (PHS Act 2713) requirements simultaneously.

The preventive and annual limit rules do not affect the ability for a Section 105 medical reimbursement plan to reimburse individual health insurance premiums tax-free. Premium reimbursement is still allowed under the tax code via Section 105(b) (i.e. the definition of "medical care" in Section 213(d) still includes health insurance premiums).

However, starting January 1st, 2014, all medical reimbursement plans must be designed to comply with PHS Act 2711 and 2713.
Tip: One-person stand-alone HRA plans can exist in 2014 and beyond, as they are exempt from the new "market reforms". Read more about one-person stand-alone HRAs here.
Three HRA-Like Options for 2014
Here's a look at three options for small businesses who had to cancel (or will have to cancel) a stand-alone HRA plan. Note: None of these are actually Health Reimbursement Arrangements (HRAs). However, they do help small businesses achieve similar results to a stand-alone HRA.
#1) Transition to a Limited Healthcare Reimbursement Plan (HRP)
One solution is to adopt a limited Healthcare Reimbursement Plan (HRP), which works just like an allowance for health insurance. An HRP is a type of Section 105 medical reimbursement plan that is structured to only reimburse:

Health insurance premiums up to a specified monthly healthcare allowance, and

Preventive care at 100% without cost-sharing.
This structure ensures compliance with the PHS Act 2711 annual limit requirements and the PHS Act 2713 preventive care requirements as outlined in the Technical Release.

Transitioning from an HRA to a limited HRP will feel easy, especially if your small business is using the same Defined Contribution Administrator. Employees can continue to receive reimbursement for individual health insurance premiums and can access the new health insurance tax credits on their state Marketplace.
Tip: As with all health benefit changes, educating employees about the change is important. Employees may see some plan design changes to their benefit. For example, employees will no longer be able to receive reimbursement for out-of-pocket medical expenses nor have annual rollover of unused funds.
#2) Give Employees Taxable Bonuses for Health Insurance
The second HRA-like option is to offer employees taxable bonuses for their health insurance.
On the surface, this strategy to give raises or salary bonuses to employees for health insurance may seem cheaper and simpler than reimbursing health insurance premiums through a formal HRP.
But, there are two major considerations favoring defined contribution health plans: Tax savings and compliance.
By offering an HRP instead of giving raises to employees for health insurance, both the business and employees save money. With an HRP, the business also knows employees are spending the money on health insurance.
#3) Small Business SHOP Marketplace
The third option is not truly an HRA-like option, but the SHOP Marketplace is a new option for small business health insurance.
However, like traditional small group health insurance plans, there are certain requirements that make a SHOP plan prohibitive for many small businesses. For example, in Massachusetts employers participating in the SHOP must contribute at least 50% of the premium amount, employers with 1-5 employees must have 100% of the employees enrolled, and employers with 6-50 employees must have at least 75% enrolled.
For eligible small businesses, the SHOP Marketplace gives access to the small business tax credits, which as of 2014 are only available for plans offered on the SHOP.
Some of the SHOP Marketplaces offer a type defined contribution option, where employees have an allowance to use on plans offered through the SHOP.
If your stand-alone HRA is being canceled, what questions do you have about HRA-like options? Leave a comment and we'll help answer.