Small business owners are always looking to fine tune their benefits packages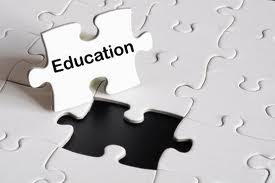 without breaking the bank. Although there are many different types of benefits to choose from, one that is quite valuable (and frequently overlooked) is tuition reimbursement. Because of the rising cost of tuition, employees have grown to appreciate such benefits now more than ever before.
How Does Tuition Reimbursement Work?
Tuition reimbursement is generally simple — the company adds the agreed amount to the employee's paycheck. Because educational assistance is classified as a tax-free fringe benefit, up to $5,250 per year can be exempted from federal income tax, and in some cases, social security and Medicare taxes. This also means that the reimbursement will not be reported as income on the employee's W2.
It is common to see multiple tiers within a company's reimbursement program so that all employees may enjoy the benefit. For example, Home Depot offers up to $1,500 per year to part-time hourly workers, up to $3,000 for full-time hourly, and up to $5,000 for its full-time salaried employees. Multiple companies across the country offer similar programs, including Progressive Insurance, Starbucks, and UPS.
How Tuition Reimbursement Can Be Valuable For Your Business
When companies invest in their employees, they almost always find that it impacts their business in a positive way. Employees that keep up with industry news and standards are far more likely to find innovative, insightful ways to help a business grow. In addition, if an employee feels that their company is invested in their success, they are more likely to feel appreciated and happy — and happy employees work harder.
Tuition reimbursement is a valuable way to invest in your employees and their future. Statistically speaking, household incomes nearly double when heads of household have a Bachelor's degree relative to a high school degree only. When this fact is coupled with the rising cost of tuition, employees feel grateful toward companies who are willing to help them further their education.
What's the ROI On Offering Tuition Reimbursement?
Leadership adviser Peter Baeklund is often credited with writing a thought-provoking exchange between a CEO and CFO. The CFO expresses concern that employees will leave after the company has invested in their professional development. The CEO responds by asking what will happen if they don't invest in their people — and they stay.
It is certainly understandable that companies would like to see a return on their financial investment in an employee. For this reason, many businesses require that employees taking advantage of educational assistance programs stay for at least one year after completing their program.
Conclusion
Tuition reimbursement programs can be valuable part of your employee benefits strategy. Educational assistance can show your workers that you are invested in their future success. Employees who are keeping up with their industry are more likely to make an impact at work and contribute positively to your business.
Do you offer tuition reimbursement to your employees? Let us know in the comments below!