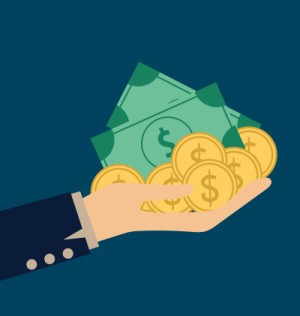 Imagine this: What if clothing stores had a one-size-fits-all policy? What if variety in sizes did not exist? Would consumers be okay with this? It's likely that most wouldn't be. So, why is this the case for millions of Americans when it comes to health insurance?
Rather than employees having the choice to pick which health insurance plan best fits their situation and lifestyle, they must stick with a one-size-fits-all plan many times.
However, according to Kaiser Family Foundation (KFF), lately many Americans say they prefer cash versus health insurance. As such, a change is taking place in the healthcare industry. Employers are realizing that they do have a choice to offer their employees: individual health insurance and premium reimbursement.
A Shift is Occurring in Healthcare
According to a survey by KFF, in the past four years, the number of micro employers offering group health insurance has dropped from 59% in 2010 to 44% in 2014. However, this isn't necessarily a new thing - the percentage of employers providing group health insurance has been declining for the past decade. This is due to the increase in cost to offer group health insurance and because alternatives are readily available.
In fact, it's estimated up to 60 percent of small businesses will eliminate traditional employer-sponsored health insurance and offer employer-funded individual health insurance over the next three years. But how will employees feel about this shift?
KFF found that 75% of employees working for small employers not currently offering health benefits would prefer $2/hour more in wages than health insurance. What does this mean? Employees want choice. If an employee can choose cash vs. health insurance, they have the ability to go the health insurance Marketplace and choose the plan that fits their situation best. This shift in the way employees think has lead to many employers wondering what options they do have when it comes to offering health benefits to their employees.
What Options are Available?
Individual Health Insurance: Individual health insurance provides employees with a choice. An employer can allow their employees to go to the health insurance Marketplace and pick a plan that fits them and their situation/lifestyle. Employers can then offer their employees a premium reimbursement (see below).
Premium Reimbursement: This simple concept allows employers to offer their employees an allowance to use on their individual health insurance premiums- rather than contributing to a group health insurance plan. The allowance is set by the employer and is considerably less expensive than a contribution to a group health insurance plan.
Learn more: Wondering how to set up a premium reimbursement program? Click here to download our complimentary eBook "Premium Reimbursement - How to Save 20% to 60% by Reimbursing Employees for Individual Health Insurance".
What are the Advantages of Individual Health Insurance and Premium Reimbursement?
Offering individual health insurance and premium reimbursement is better for employees. It provides them with choice, portability, and the opportunity to utilize premium tax credits (when eligible). Plus, individual health insurance plans, on average, cost up to 60% less than group health insurance plans.
Employers will save as well. They'll have happier employees simply because people love choice. Instead of a one-size-fits-all health insurance plan, employees will have the choice to decide what fits them best. Employers will also see better retention rates and can offer great health benefits in order to recruit top-talent.
What do you think about employees preferring cash vs. health insurance? Join the discussion and comment below!