Recently, the U.S. House of Representatives unanimously passed the Small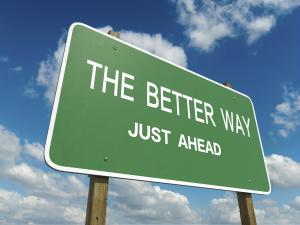 Business Healthcare Relief Act of 2016 (SBHRA). The SBHRA intends to give small businesses the ability to reimburse their employees for out-of-pocket healthcare costs without being penalized. If the SBHRA passes the Senate and is signed into law, the numbers of small businesses offering group health insurance will likely drop.

Health Reimbursement Arrangements, Explained
The SBHRA would bring back the use of Health Reimbursement Arrangements (HRAs). HRAs allow companies to set aside a certain amount of pre-tax money to reimburse their employees for out-of-pocket healthcare expenses, including those for premiums for individual health insurance. Stand-alone HRAs are HRAs that are not connected to any group coverage offered by the business. Previously, small businesses – often those who could not afford to provide comprehensive group health insurance – could use stand-alone HRAs to reimburse their employees with pre-tax dollars for out-of-pocket healthcare costs and individual health insurance premiums.
Unfortunately, in September 2013, the Department of Health and Human Services, the Department of Labor, and the Department of the Treasury jointly issued guidance curbing small business owners' ability to use HRAs because they determined that these HRAs violated certain provisions of the Affordable Care Act (ACA).
The Internal Revenue Service determined that many of the companies offering stand-alone HRAs would be in violation of this guidance and could incur a fine of $100 per employee per day annually, up to $36,500 per employee. Because of this, many small businesses were limited in the health benefit they could offer their employees.
SBHRA, Explained
The SBHRA passed the House of Representatives unanimously in June 2016, and it is currently awaiting a vote in the Senate as S. 3060. If it is enacted into law, the SBHRA will remove the financial penalties that could be levied against companies to penalize them for using stand-alone HRAs.
The legislation also sets forth a Qualified Small Employer Health Reimbursement Arrangement (QSEHRA), a type of HRA that would allow small businesses with fewer than 50 workers to use pre-tax money to assist workers with their out-of-pocket healthcare costs. QSEHRAs establish company contribution limits and also contain a requirement that employees must have minimum essential healthcare coverage.
Companies would be able to use QSEHRAs to reimburse workers for their out-of-pocket healthcare costs, including co-pays, deductibles, monthly individual health insurance premiums, and other qualified medical expenses. Companies who decide to use QSEHRAs would have to warn their employees that the QSEHRA is not insurance coverage and therefore does not constitute minimum essential coverage, which is required for many taxpayers under the ACA to avoid the individual mandate penalty.
Related - Reference Guide on HRA Eligible Medical and Insurance Expenses
Potential Impact of SBHRA's Passage
Given its bipartisan, unanimous support in the House, it is probable that SBHRA will pass the Senate as well. Once signed into law, two trends are possible. First, a number of small businesses currently offering group health insurance may drop their group coverage and replace it with a QSEHRA. This is partially because QSEHRAs are more flexible than group health insurance coverage in that they allow employees to choose an individual health insurance plan that fits their budget and unique healthcare needs. Also, QSEHRAs are often a more affordable option for small businesses who are facing the ever-increasing costs of group healthcare coverage.
Second, it is likely that greater numbers of small businesses that previously did not offer health benefits will choose to use a QSEHRA. With the removal of the penalties for doing so, this is a great option to help small businesses remain competitive in recruiting and retaining staff the current employee-driven market.
Conclusion
Determining whether to provide small business health insurance is an issue that every small business faces. If the SBHRA passes into law, this issue will be made simpler by providing small businesses with a flexible and affordable option for helping their employees to pay for out-of-pocket healthcare costs.
What questions do you have about the impact of the SBHRA? Let us know in the comments section below.