More and more small businesses are recognizing and responding to the need for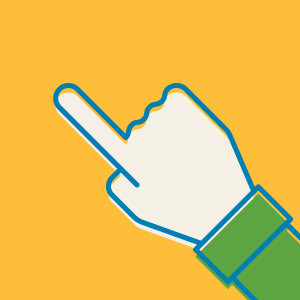 customized, right-sized health insurance for employees. Defined Contribution Health Plans are a great alternative to traditional group coverage, but selecting this option is just the first step. Your team needs the information and tools to choose the plan, via the Health Insurance Marketplace, that fits their unique needs and provides the most possible cost savings.
Selecting health insurance can feel daunting, but the good news for employees is that the power is in their hands, beginning with applying during open enrollment. Getting the necessary information together ahead of time is the best way to move through the process efficiently.
Documents Necessary to Apply for Insurance
It's never fruitful to sit down to apply for something — anything from health insurance to a job or a graduate program — only to realize you're missing several important items. Important due diligence includes:
Home and/or mailing addresses for everyone in the applicant's household who needs coverage.
Social Security numbers for everyone in the household.
Employer and income information for everyone in the household.
Best estimate of the household income for 2016.
Policy numbers for any current health insurance plans covering household members.
A completed "Employer Coverage Tool" for every employer-sponsored health insurance plan the applicant or the applicant's household members are eligible for.
Understanding Key Insurance Terms
Another factor to consider — especially for someone who is choosing his or her own medical plan for the first time — is understanding key health insurance terms. Knowing the meaning of concepts such as deductible, premium, co-payment, co-insurance and out-of-pocket maximum will prove vital in a person's selection of coverage.
Matching Needs With What's Available and Affordable
Most people are quite familiar with the specific medical insurance needs of themselves and their families. However, often they're not as well versed in finer cost-saving points such as the tiers of coverage on the health exchange or the premium tax credits that are available.
Individual insurance plans are separated into four categories: Platinum, Gold, Silver and Bronze. An employee who expects to incur significant medical bills might choose a Platinum plan, which costs the most per month but covers 90 percent of essential health benefits during the year.
On the opposite end of the spectrum, a traditionally healthy person may decide to pay significantly less for a Bronze plan — with full understanding that he or she will have to pay 40 percent of expected costs via deductibles, co-payments and coinsurance.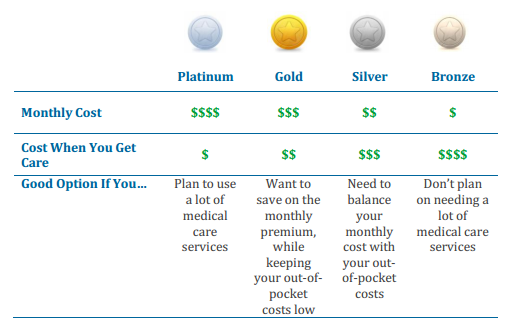 Substantial cost savings are available to those who access premium tax credits, which can be used for premiums when applying for coverage. In 2014, 87 percent of people who purchased a health plan through the Health Insurance Marketplace received a discount, paying $82 per month on average.
Employees are only eligible for premium tax credits if their company does not offer group health insurance and if they buy coverage on their state's Marketplace. There also are income-related requirements, such as lack of access to affordable insurance through a government program such as Medicaid, Medicare or CHIP.
Not everyone qualifies for premium tax credits, but it's certainly an option worth learning more about.
The more information employees can equip themselves with prior to applying for individual health insurance, the more personally beneficial their coverage will be throughout the coming year — and the more satisfied your staff will be with the Defined Contribution Health Plans they experience through your company.
Conclusion
With a good base knowledge about how to purchase individual health insurance, Defined Contribution Health Plans can serve as a cost-effective benefit for small businesses and their employees.
If you have a question about what employees need to know before choosing coverage, please leave a comment below.