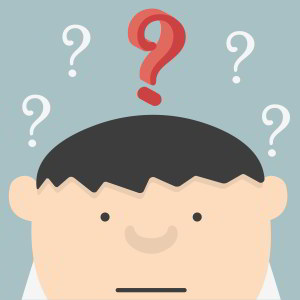 With the rising cost of group health insurance and the many new advantages of individual health insurance, many small employers are transitioning to a premium reimbursement plan to reimburse their employees for their individual health insurance premiums. This article provides a simple, to-the-point overview of premium reimbursement for individual health insurance premiums.
What Is a Premium Reimbursement Plan?
With a premium reimbursement plan, employers can reimburse employees for their individual health insurance premiums.
To set up a premium reimbursement plan, the employer decides how much they will contribute towards employees' health insurance premium costs. This allowance, or "defined contribution," can be the same for all employees, or it can differ depending upon employee class and/or family status.
With a premium reimbursement plan, employees purchase individual health insurance policies from the carrier of their choice. The employees are able to select any eligible policy from the insurer of their choice, much like how car insurance works today. Policies may be purchased from an insurance broker, online, or through the individual health insurance Marketplace.
Why Transition to Premium Reimbursement?
Small employers are transitioning to premium reimbursement for individual health insurance because this solution offers controllable costs while still ensuring that employees have access to quality health insurance.
Premium Reimbursement Is Better for Employers
For employers, a major benefit of premium reimbursement is cost predictability and control. Because employers are able to set a specific allowance for their employees with a premium reimbursement plan, this approach allows the employer to accurately predict their healthcare benefit costs.

In addition to saving money, premium reimbursement is a huge time saver as well. In fact, by using credible reimbursement software, a premium reimbursement plan takes less than five minutes per month to administer.

Offering healthcare benefits is a great way to recruit and retain key employees. With individual health insurance, employees get to choose the health plan that best fits their families' needs. This, in turn, leads to more satisfied employees.
Individual Health Insurance is Better for Employees
Individual health insurance costs up to 60% less than group health insurance. Employees may qualify for premium tax credits, depending upon their income level, household size, and eligibility for other government subsidized programs. Other factors that may influence the cost of individual insurance include: location (state/county), age, type of health plan selected (coverage level, carrier, etc.), and tobacco use.

The ACA's Pre-existing Condition Exclusion ("Guaranteed-Issue") provision means that health insurance companies can not limit, exclude, or deny coverage to individuals due to a pre-existing condition.

Individual health insurance offers more choice and control to employees by allowing them to choose a plan that fits their own needs, including coverage level and network. Employees can choose their own plans to work with their budget. These plans can be customized to individual circumstances and age.

Individual health insurance is portable because is selected and purchased by the employee, just like car insurance. As such, employees get keep their health insurance if they leave an employer.
Why Use Premium Reimbursement Software?
Using premium reimbursement software helps employers with the administrative tasks of the premium reimbursement plan and ensures compliance. While some employers consider attempting to self-administer a premium reimbursement plan, remaining in compliance with federal regulations and health reform can be costly, time-consuming, and an administrative hassle for employers.
The two main reasons an employer should seek out a credible premium reimbursement software provider is:
1. Time savings and Ease of Use. Employers who select a Premium Reimbursement Software provider can expect to:
Spend less than five minutes per month administering their reimbursement plan

Have access to their reimbursement plan online 24/7

Incorporate reimbursements with their existing payroll system and HR processes
2. Tax Savings and Compliance. Premium Reimbursement Software keeps the employer in compliance with three key areas:
Tax Savings & IRS Compliance

Federal compliance (including HIPAA, ERISA, and COBRA)

Affordable Care Act/Healthcare reform compliance
Do you have any questions about premium reimbursement for indvidual health insurance? Leave a comment below.