Fifty-seven percent of companies offered health benefits to some or all of their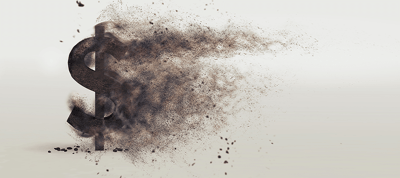 employees in 2015, paying an annual average of $5,179 for individual coverage and more than double that amount for family coverage. With such high health insurance costs per employee, does it make sense for companies to continue to offer health coverage in an effort to attract and retain employees?
Reasons Not to Cover Health Insurance Costs
Expense is the primary reason that businesses refrain from offering health insurance. The cost of premiums continues to increase each year, straining companies and hitting small- and medium-sized businesses the hardest. Offering benefits costs companies the price of the coverage itself and the requisite administrative and compliance expenses. Additionally, a company's mistake in providing benefits could trigger costly lawsuits or penalties.
With the passage of the Affordable Care Act, insurance companies can no longer deny coverage based on pre-existing conditions, and carriers cannot set rates based on health conditions. Consequently, employees are now less dependent on their employers for obtaining coverage.
Also, federal subsidies are available for individuals purchasing individual coverage on the marketplace, but employees are rendered ineligible if their company offers adequate group coverage. In short, by offering group coverage, businesses can actually prevent qualified individuals from obtaining more affordable health insurance.
Reasons to Offer Health Benefits
Healthcare is a major expense. In addition to their share of the premium, employees must also pay a number of out-of-pocket costs, including co-pays, co-insurance, and ever-increasing deductibles.
Many Americans do not have a good handle on their finances and expect their companies to help, especially via employee benefits. MetLife's 14th annual U.S. Employee Benefit Trends Study found that only 44 percent of employees feel like they are in control of their finances. Many—especially millennials—are convinced that businesses have a responsibility for the financial health of their workers.
Job seekers and employees alike expect health benefits to form a part of their overall compensation package, so not offering health coverage will hurt a company's competitiveness in recruiting and retaining employees. Five years ago, 49 percent of employees believed their employer should help stabilize their finances by providing benefits. At the time of MetLife's most recent study, this number had grown to 62 percent.
Aside from the expectations of job seekers and employees, the fact is, healthy workers are more efficient. Preventive healthcare will help ensure that your employees will get sick less often, take fewer days off to care for ill family members, and be more productive at work.
Alternatives to Group Coverage
One alternative to group coverage is providing an allowance to employees, so they can buy their own insurance plan on the marketplace. Health insurance benefits comprise a fairly significant portion of an employee's salary. According to a March 2016 study by the U.S. Bureau of Labor, the average cost for health insurance benefits in private industry is $2.44 per hour worked, accounting for 7.6 percent of total compensation. Instead of lowering wages to account for group coverage costs, businesses could contribute a set amount so that employees could purchase their own individual healthcare plan. Depending on employees' salaries, this may be a more affordable option for many who are eligible for federal subsidies.
Conclusion
Given the current employee-driven market, high costs of health insurance, and workers' expectations that companies provide benefits, it seems prudent for a business that wants to remain competitive to help employees with their health insurance costs. To do so, however, requires a nuanced discussion. Since health coverage is such a high percentage of an employee's pay, it may make sense for companies to consider providing allowances, so employees can purchase their own coverage. This would allow them the freedom to choose a plan that is affordable and fits their health situation.
Have you had to evaluate the pros and cons of different benefit options? Let us know how you made that decision in the comments below.