Most American business include vacation days as part of an employee benefits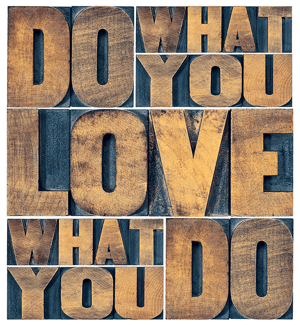 package; but, since the year 2000, the number of vacation days that workers use has been steadily declining. From the 1970's through the end of the century, workers used an about 20 vacation days per year. These days, it is more like 16. While having dedicated employees willing to work a lot is every company's dream, leaving all that vacation time on the table is actually detrimental to productivity.
Vacation Days Left On the Table
Americans often cite not wanting to return to a build-up of work, not being able to afford a vacation, and being the only person trained for his or her position as reasons that they under-utilize this employee benefit. At times, workers feel pressured out of taking vacation time by a supervisor, which certainly has negative effects on morale. In fact, 80 percent of employees surveyed expressed that they would feel more comfortable using vacation time if they felt that their boss encouraged them to take it.
Project: Time Off calls this decrease in vacation time "America's Lost Week." The survey found that 55 percent of Americans left unused vacation time on the table, which means that they are not taking full advantage of their employee benefits package. In total, it is estimated that 658 million vacation days were left behind in 2015 – the largest number ever reported by Project: Time Off.
The Importance of Vacation as an Employee Benefit
Claire Bissot, managing director of CBIZ, a financial resource for employee business services, believes that "There is no way [an employer] can't afford vacation." Offering paid vacation time to workers is a crucial part of employee benefits that allow people to rest and recharge, even if that simply means taking a few days to relax and read a book at home.
Employees that squander their vacation employee benefit are more likely to feel burn-out, higher stress-levels, and anxiety. Research shows that well-rested, happy employees are more likely to work harder when they are on the clock. Encouraging workers to use vacation time can also be an effective part of maintaining a healthy lifestyle – which can help the company combat health insurance costs.
How You Can Improve Your Vacation Policy
Because so much vacation time is being left on the table, employers are being forced to pay out unused time when an employee leaves the company. Bissot states that this is not in anyone's best interest. The employee is more likely to feel burn-out and the employer is forced to incur an extra financial expense when the worker transitions out.
A simple change, such as encouraging workers to use their vacation time, can help improve your employee benefits package. After all, if the benefit is available, but neglected, it isn't doing anyone any good. If employees are using their given time, companies may not feel obligated to roll over as much unused time year to year and employees will feel more rested and motivated to be productive while at work.
Conclusion
Each year, Americans are under-utilizing their employee benefits package by leaving millions of vacation days on the table. Not only does this cause employees to incur additional financial burden in the form on vacation pay-outs, but it results in burnt-out employees trudging through their day.
How do you encourage your workers to utilize their employee benefits? Let us know in the comments below.