With the election of Donald Trump as the next president of the United States, many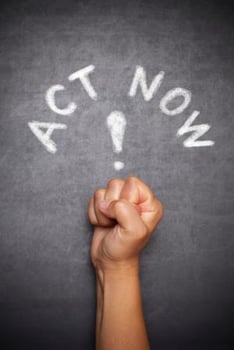 people are wondering what will happen to the individual health insurance they purchased through the Obamacare Marketplace. While there is plenty of uncertainty surrounding the Affordable Care Act (ACA) at this point, there are a few things we know for sure.
ACA Plans Are Being Offered in 2017
All ACA Marketplace plans have been locked in for 2017 and cannot be pulled, as open enrollment began on November 1, 2016, and will continue through January 31, 2017. The law is clear here: Plans offered for 2017 must continue for the whole year, regardless of what a new president or Congress does to repeal or alter it in the meantime.
Be sure to stay up to date on all pertinent deadlines and sign up by December 15 for coverage beginning January 1.
Subsidies Are Also Available
Subsidies will still be available in 2017—but depending on what the Trump Administration does with the law, they may not be available in future years, as it's expected that subsidies will be cut by the new majority in Congress.
You Are Still Required to Carry Insurance
The individual mandate is still in effect, so Americans are still required to purchase individual health insurance (or be covered by a group or government plan). Not enrolling in a health plan that meets the minimum essential coverage requirement means that you will be forced to pay the penalty come tax time.
Any individual health insurance plan purchased through the ACA Marketplace meets this standard and is guaranteed through 2017, according to the language of the existing law.
What If the ACA Is Repealed?
One of the biggest promises of Trump's campaign was that he would "repeal and replace" Obamacare within the first 100 days of his presidency. In reality, this is a much larger task than he anticipated, and it's becoming increasingly clear what a huge undertaking it will be.
Remember that the ACA was passed into law in 2010, but the Marketplace did not open until 2014. There were a complex series of steps to get through and a massive amount of planning between 2010 and 2014—and there were still problems with the system when it did eventually launch.
If the ACA is repealed, it will take time to dismantle the parts the Trump Administration wants to discontinue and to put a new system in their place. Experts don't believe many changes will actually take effect prior to 2019, but only time will tell.
Conclusion
While there is a lot of uncertainty surrounding the ACA Marketplace, we know for sure that individual health insurance plans are guaranteed through 2017, that subsidies are still available, and that the individual mandate is still in effect. Remember that you must choose an individual health insurance plan by December 15, 2016, for coverage beginning January 1, 2017.
What questions do you have about buying individual health insurance through the Obamacare Marketplace? Leave them in the comments below.