Your children may be old enough to drive, vote and legally consume alcoholic beverages. They may have declared their adulthood to you years ago: "Mom/Dad, I'm an adult now!" But if your children are still considered dependents, the Affordable Care Act (ACA) allows you to keep them on a health insurance policy which offers dependent child coverage if you choose, until these young adults reach age 26.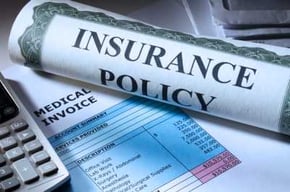 "Dependent child" status is defined differently for tax purposes, ending at age 24. (The IRS provides information about qualifying as a dependent child or dependent relative, including the gross income test.) Whether your 26-year-old or under child may still qualify for coverage on your policy due to the ACA is a separate topic to consider.
So, what's a parent to do?
Consider the Cost of Health Insurance
First, think about the various options available to insure your young adult children. Individual insurance policies could be a more economical choice for insuring your offspring than you might expect compared to group policies - especially when factoring in the assistance of Premium Tax Credits. Or, you may decide continuing to include them in your family coverage offers a lower health insurance cost overall. Sometimes even a part-time job will offer insurance choices as well.
Related - How Much Does Individual Health Insurance Cost?
Consider Enrollment Periods
Although the penalty for not having "minimum essential coverage" may be waived due to exemptions such as not having enough gross income to require filing a federal tax return (see question 6 of this IRS Q&A), if you choose to remove your young adult child from your policy, consider whether he or she can enroll in other coverage at that time. Unless your child is moving or experiencing another qualifying life event, for example, the Health Insurance Marketplace requires waiting until an open enrollment period to select a new policy.
Conclusion
While deciding what's best for your family is up to your family, the final health insurance policy decision is up to the policyholder. Depending on the needs of your young adult child as well as health insurance cost, you may want to move him or her to a bronze or silver health insurance plan, or you may find your insurance is the most affordable for the coverage level provided.

NOTE: If you're expecting to add a child to your family soon, remember to formally notify your health insurance carrier and enroll your newborn.
Have you opted to keep your young adult child on your family policy, or move him or her to an individual policy? Tell us about your experience in the comments below!