There has recently been a great deal of noise about the broad impact on jobs as a result of the Affordable Care Act. Obamacare was once called "The Job Killing Health Care Law", but in actuality, the latest jobs report suggests that the broader economy, specifically the healthcare sector, is gaining jobs at a rather healthy rate.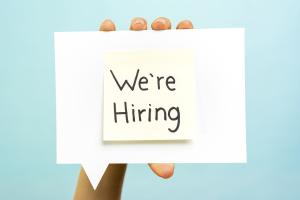 The Patient Protection and Affordable Care Act (PPACA) is doing more than extending health coverage to millions of Americans, it's launching new businesses and creating new jobs. You may be surprised where these new jobs are and what they are.
Pricewaterhouse Cooper's Health Research Institute's latest research effort released an analysis of what has come to pass since the implementation of Obamacare. After examining the evidence, PwC's study cited five significant trends that emerged from health care reform, including:
The spreading and shifting of risk throughout the healthcare landscape.

A renewed focus on primary care services as the blueprint of the new care delivery and payment system.

Reform as a stimulus for the shift of insurance from a business to business to a business to consumer industry.

The developing role of states as key players in reform.
Here are a few statistics regarding Obamacare and job creation:
Since the Affordable Care Act was signed into law in March 2010, the healthcare industry has gained nearly 1 million jobs, according to the Bureau of Labor Statistics.

Additionally, the rest of the economy has added 7.7 million jobs since March 2010, and for the first time, more people are working since the recession began.

Private-sector jobs also gained momentum. As of June 2014, they had added jobs consistently for 51 straight months.
In addition, PwC has identified "new entrants"- businesses that didn't exist five years ago but their emergence can be traced back to the beginning of the PPACA.
What Kind Of Companies Have Been Established?
Below is a breakdown of 90 new companies identified by the PPACA.
Telehealth (29): examples include Medisafe and Vivre Health
Process Improvement (14): examples include Dabo Health, Epion Health, and Cureatr
Consumer Education (15): examples include Azumio, Doctible, HealthSparq and Zest Health
Connector (9): examples include Grand Rounds and Smart Patients
Model Innovation (7): examples include Aledade, Alignment Healthcare, and Iora Health
Health and Wellness Benefits (9): examples include AchieveMint, EveryMove, and Jiff
Analytics (7): examples include Artemis, Flatiron Health, and Human API
Where and What Are These New Jobs?
It may or may not surprise you that the top five states that have created new jobs are:
North Dakota

Texas

Nebraska

Wisconsin

Michigan
What States Have the Slowest Job Growth?
States where potential future employees may not find success looking for work are:
Connecticut

Alaska

New Mexico

West Virginia

Maine
Booming growth in the heathcare industry shouldn't come as a surprise. But other professions that have experienced job creation are lawyers, management consultants, insurance sales agents, customer service reps, navigators, and IT professionals.
Conclusion:
For some time, the impact of the Affordable HealthCare Act was ambiguous in the arena of job creation. But with new, surfacing evidence, we now know that Obamacare has stimulated great momentum for job creation.
Has your industry seen an uptick in job creation as a result of Obamacare? We'd love to hear your story. Please share below!