When trying to fill a vacant position, it can seem impossible to find the "right" person in an inbox full of resumes.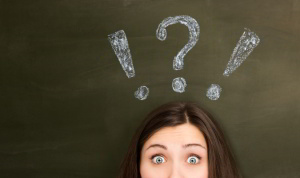 A recent study from ADP states that mid-sized companies are not only concerned with recruiting top talent, but with keeping them – a challenge usually addressed in an employee retention strategy. If you have this concern, you are certainly not alone.
Business Owners Stressed About Finding and Keeping Top Talent
The ADP study reveals that only 15 percent of respondents feel confident in their ability to find and keep top talent. The other 84 percent cite the inability to post a job listing to multiple places quickly, the lack of qualified internal applicants, and improper recruiting tools as reasons for their concern. Small business owner Shawn Askinosie, founder & CEO of Askinosie Chocolate, told Yahoo! Finance that "qualified and talented candidates are out there, but the noise makes it hard for us to find them and for them to find us."
In addition, employers are noticing a significant skills gap in their applicant pool, a phenomenon assumed to be a result of the recent recession. In order to keep their businesses afloat during the downturn, many owners had to lay off already-qualified workers. Now that the businesses are recovering and the economy is more stable, the same business owners report that they cannot seem to find quality talent. As Jonathan House suggested in the Wall Street Journal, one reason behind this could be subpar wage offerings.
Why Is Employee Retention Important?
Employee retention discussions are often challenging because the cost of losing an employee is difficult to monetize. Supporters of employee retention see that the most costly portions of losing a worker happen outside of the budget.
When an employee jumps ship, the most immediate concern becomes loss of productivity. Losing an employee is disruptive in a major way. A person who was present to accomplish tasks is no longer around, so their work is distributed among other team members.
After that, it is common to see loss of engagement and lower morale among the employees left to pick up the slack – often without extra pay. They see that a coworker has left and wonder if they should do the same.
Remember, happy employees work harder, longer, and faster than their miserable cohorts.
How to Improve Your Employee Retention Strategy
Employee retention strategy doesn't have to be complicated. Simple changes can help improve your retention rate and cut turnover costs. Regardless of the size of your business, here are some ideas that you can incorporate into your employee retention strategy:
Give alternative benefit packages a chance. Offering vacation time, health savings accounts, or flexible working hours can make people choose to stay with your company.
Let your employees work from home. If you don't feel comfortable giving them five days a week, then settle on a smaller number. Even one day has been shown to improve morale.
Engage your employees. If workers feel invested in your company, they are more likely to go the extra mile. They have also been known to stay longer.
Look into lunchtime exercise programs. Many employees feel that they are too busy to exercise, or are too tired after work to hit the gym. A quick 30 minute class can improve workers mood and avoid the 3:00pm slump.
Conclusion
The recent ADP study revealed that many mid-sized companies lack confidence during the recruiting process and in keeping their new hires. High turnover rates prove to be costly and disruptive, so it is important to have a solid employee retention strategy. Simple changes can go a long way in helping to improve your company's policies.
Download our employee retention eBook to learn how to keep your most valued employees without breaking your budget.
How are you recruiting and keeping top talent? Let us know in the comments below!