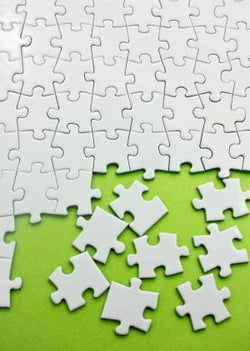 The Internal Revenue Service (IRS) has issued proposed regulations on determining the minimum value rules under the Affordable Care Act (ACA). These rules provide guidance for applicable large employers on whether your employer-sponsored health insurance provides minimum value for the purposes of the employer shared responsibility (ESR). This article contains information for employers on determining whether or not your health insurance plan meets the guidelines for determining minimum value.
What is Minimum Value?
Minimum Value (MV): According to the ACA, a plan provides MV if your plan's share of the total allowed cost of benefits provided under the plan is at least 60 percent. In other words, it has an actuarial value (AV) of 60.
How Do I Calculate Minimum Value?
1. The Department of Health and Human Services (HHS) and the IRS have created a minimum value calculator. In order to calculate minimum value, you simply enter in certain information about the plan, including deductibles and co-pays, into the calculator to get a determination as to whether your plan provides minimum value.
According to the proposed rules from the HHS and IRS, the MV percentage is determined by dividing the cost of certain benefits the plan would pay for by the cost of certain benefits for "the standard population, including amounts the plan pays and amounts the employee pays through cost-sharing, and then converting the result to a percentage."
2. You may determine whether your plan meets MV through a safe harbor established by the HHS and IRS. These are for plans with non-standard features that are incompatible with the MV calculator. (More on Safe Harbors below.)
3. You may determine MV through an actuarial certification from a member of the American Academy of Actuaries.
4. If you provide a plan that meets the requirements for any of the metallic tiers (bronze, silver, gold, and platinum), then your plan meets MV standards.
What Are the Safe Harbors?
There are "safe harbors" that are intended to provide an easy way for you to determine whether your employer-sponsored group health plan meets the MV threshold without having to use the calculator. Plan designs with the following specifications are proposed as safe harbors for determining MV:
A plan with a $3,500 integrated medical and drug deductible, 80 percent plan cost-sharing, and $6,000 maximum out-of-pocket limit for employee cost-sharing

A plan with a $4,500 integrated medical and drug deductible, 70 percent plan cost-sharing, a $6,400 maximum out-of-pocket limit, and a $500 employer contribution to a Health Savings Account (HSA)

A plan with a $3,500 medical deductible, a $0 drug deductible, 60 percent plan medical expense cost-sharing, 75 percent drug cost-sharing, a $6,400 maximum out-of-pocket limit, and drug co-pays of $10, $20, and $50 for the first, second, and third prescription drug tiers, with 75 percent coinsurance for specialty drugs.
What Happens If I Don't Provide a Plan with Minimum Value to My Employees?
If you are an applicable large employer who does not provide a health insurance plan to your employees, then you are subject to the employer shared responsibility (ESR). The ESR requirement for employers with 50-99 full time equivalent full time equivalent (FTE) employees does not go into effect until 2016. For larger employers with 100+ FTE, this requirement starts in 2015.
Click here to find out more information on calculating employer shared responsibility fees.
For more information on determining minimum value, see the release from the IRS.
Do you have any questions about Minimum Value? Leave a comment below.