With 2016 being only the third year that individual health insurance providers can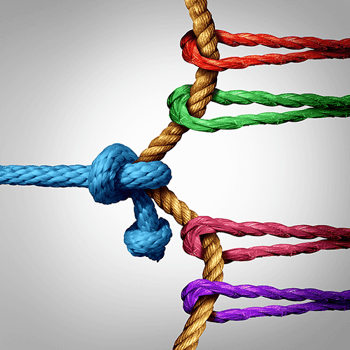 offer plans on the Health Exchange Market through the Affordable Care Act (ACA), some of the kinks are still being worked out. As with any new program, there have been some bumps in the road and frustrating turns of events -- such as higher-than-anticipated costs and a lower-than-expected number of healthy applicants.
Even still, it appears that most patients are mostly satisfied with the program -- even if there are a few issues that need to be ironed out.
Study Finds That People are Generally Satisfied with Individual Health Insurance Coverage
In May 2016, the Kaiser Family Foundation (KFF) released findings from its third round in a series of surveys examining the experiences of those using the ACA Exchanges. The majority of respondents reported that they were generally satisfied with their coverage. Moreover, about 60 percent expressed that they were "somewhat" or "very" satisfied with their choice of hospitals and doctors.
Individual Health Insurance Providers Face Challenges on the Marketplace
One of the most common reports from individual health insurance carriers providing Marketplace plans is that the ratio of unhealthy to healthy applicants is not as tight as originally anticipated. The thought process here was that healthy people would use their plans less, which would help supplement the expense occurred by unhealthy people that visit their doctors more frequently.
Because of the high ratio, many individual health insurance companies have reported losses from marketplace plans, leading insurers to look for ways to close the gap. For most, this means raising premiums; however, this plan alone is not sustainable, which is why some individual health insurance providers are looking into cutting their networks.
Cutting Networks Could Help Customers Save Money
One provider in particular is choosing to narrow their networks in an effort to streamline options. In the state of New York, health insurer Oscar is looking to dig deeper into their networks -- to invest in a smaller group to provide a faster, more efficient system for their customers. Their theory is that by providing less options, they can keep overhead costs down and pass those savings onto their customers.
Other insurance providers have been looking into similar strategies. Perhaps having less choices of doctors and hospitals will be worth the trade of lower premiums and deductibles -- but only time will tell if consumers are interested in such changes.
Conclusion
With both time and investment from both insurers and the government, the ACA should theoretically become more streamlined and less expensive. In the meantime, individual health insurance providers will continue to tweak their plans and networks to find the best middle ground for health care providers and customers. We will have to wait for next year's KFF survey to find out if marketplace shoppers are still satisfied with their choice of doctors and hospitals.
What are you doing to control your health insurance costs? Let us know in the comments below!