This week, the Small Business Healthcare Relief Act (SBHRA), (S. 1698 and H.R.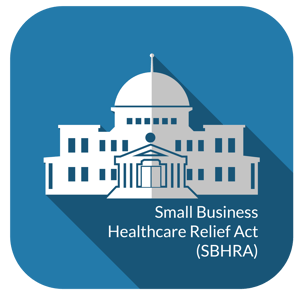 2911) received much-needed attention by political leaders in Washington. During both House and Senate committee hearings, the positive impact this legislation will have on small businesses struggling to provide affordable health benefits was front and center.
In the House Ways and Means Committee, Representatives Charles Boustany (R-LA) and Mike Thompson (D-CA), co-sponsors of the SBHRA, stressed that without access to Health Reimbursement Arrangements (HRAs), small businesses are at a disadvantage when attempting to offer affordable health benefits to their employees.
In the U.S. Senate Committee on Small Business & Entrepreneurship, Senator David Vitter (R-LA) outlined the financial burden healthcare costs have imposed on employees and how restoring the HRA will be a powerful solution for an employer to help offset these costs.
If passed, the Small Business Healthcare Relief Act would provide an exception from certain group health plan requirements to allow small businesses to use pre-tax dollars to assist employees in the purchase of policies in the individual health insurance market, and for other out-of-pocket medical expenses. It would effectively revive the use of stand-alone HRAs for small businesses!
The legislation is widely supported by ninety-one Representatives and fourteen Senators. In addition to Zane Benefits, a number of small business advocates are fighting to pass this legislation including the National Federation of Independent Businesses, the National Retailers Association, and the National Association of Homebuilders, among many others.
We are encouraged by these positive steps, but the fight to pass the Small Business Healthcare Relief Act is far from over and we still need your help.
Contact your Members of Congress today! Whether you are a health insurance professional, small businesses owner, employee, or a general supporter, tell your legislator that this legislation is important to the success of small businesses nationwide.