For companies looking for an alternative to group health insurance, or looking to contribute to employees' individual health insurance premiums, "pure" defined contribution health plans (aka Health Insurance Allowances) are quickly becoming the go-to solution.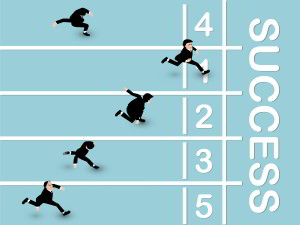 This article outlines the five simple steps an employer takes to set up Health Insurance Allowances via a formal defined contribution health plan.
How Health Insurance Allowances Work
In the early 2000s, the IRS began allowing employers to establish medical reimbursement plans to reimburse employees tax-free for certain medical expenses, including premiums paid for individual health insurance. This is similar to the way employers routinely reimburse employees for travel, meals, and other qualified business expenses. This type of medical reimbursement plan is governed by IRS Code Section 105, and is sometimes referred to as a Section 105 Plan.
With formal Health Insurance Allowances, employees purchase health insurance and then submit documentation for reimbursement in accordance with the rules of the specific plan document. That being said, the Section 105 Plan used must be set up to comply with federal regulations including the Affordable Care Act (ACA) and new "market reforms".
How to Set Up Health Insurance Allowances
To set up Health Insurance Allowances, employers should utilize a formalized plan to ensure compliance with the ACA, the IRS, HIPAA, and ERISA. Because of new ACA reforms, many companies are using a limited purpose Section 105 medical reimbursement plan, such as a Healthcare Reimbursement Plan (HRP), as the tax-free vehicle for the allowances.
Because of HIPAA and compliance considerations, virtually all companies use a third-party to handle verification of premium expenses and/or reimbursement to employees.
See more: Why Use Defined Contribution Software?
The 5 Simple Steps to Setting Up Health Insurance Allowances
To offer reimbursement for health insurance -- instead of offering a traditional group health insurance type of plan -- companies should select a defined contribution software provider and follow the below steps:
(1) Set Up the Plan - During plan setup, the company determines employee eligibility and the monthly allowance amounts, by class of employee or family status if they choose.
Employer Administration Time: 15 minutes online
(2) Add Eligible Employees - The company then enrolls employees into the plan and distributes Plan Documents as required by IRS/ERISA/ACA, SPDs, and Welcome Kits to each eligible employee.
Employer Administration Time: 15 minutes online
(3) Let Employees Purchase their Own Individual Health Insurance Plan - Each employee chooses and pays for his or her own individual health insurance policy with their own money. To help employees, companies can work with a Health Insurance Broker and/or provide information about their state's Health Insurance Marketplace. Employees then submit proper documentation for reimbursement.
Employer Administration Time: 0 minutes
(4) Substantiate the Expense in Compliance with HIPAA - A HIPAA-compliant claims processor (e.g. the defined contribution software provider) should review the reimbursement requests.
Employer Administration Time: 0 minutes
(5) Reimburse Employees - Once reimbursements are substantiated, the company should reimburse each employee for the approved amount up to the available balance. Reimbursements can come directly from the company to the employee(s). Pre-funding of third-party bank accounts is not required.
Employer Administration Time: 1-5 minutes online per month
What questions do you have about how to set up health insurance allowances? Leave a comment below.