Like any significant improvement to your small business, switching from traditional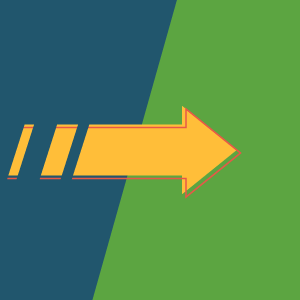 group insurance to a more cost-effective individual insurance program requires planning and companywide adjustments. With traditional group insurance unaffordable for many businesses, many managers are quite willing to make the change.
The process of shifting to employer-provided support for staff members' individual health insurance can be the answer to your insurance concerns, especially if you take steps to seamlessly transition employees into premium reimbursement.
Steps to Premium Reimbursement
Cancel Traditional Group Health Insurance
The first step to providing high-quality benefits with controllable costs via premium reimbursement is to cancel group health insurance.
You have the right to cancel your company's group health insurance at any time. To be thorough, it's important to call the insurance company directly to carefully ensure you are meeting all cancellation requirements. Once the policy is canceled, all previously covered employees will be eligible for open enrollment and possibly premium discounts.
More and more companies are taking this step to cost-effective benefits; it's estimated that by 2025, less than 20 percent of employees will receive group health insurance coverage through the workplace.
Set Up a Formal Premium Reimbursement Program
Whether you choose to provide the same health reimbursement allowance for each employee or to customize it based on bona fide job criteria, defining your budget and setting limitations is a vital aspect of implementing a premium reimbursement program.
With help from a premium reimbursement software provider, small-business owners can choose a federally compliant pre-tax or post-tax plan. Once that decision is made, an employee has the autonomy to select the individual health policy that makes the most sense in his or her unique situation.
This high level of personalization is one of the factors that keeps employees participating in premium reimbursement programs so satisfied and empowered - along with low cost. The overall average annual cost for individual health insurance coverage was $4,152 in 2014. When subsidized by employer support in the form of a defined contribution plan, the average annual cost was $984.
Your small business may even utilize health insurance brokers or agents to help employees select plans — as long as the company removes themselves from the selection or purchase of employees' policies.
Educate Employees
Naturally, any employee-minded small business will strive to provide employees with as much user-friendly learning as possible before transitioning them to premium reimbursement. They'll need to know not only how individual health insurance works, but how a reimbursement system impacts themselves and their families.
Common employee education themes include:
Why the business chose a new way to offer health insurance.
The perks of individual health insurance, including customization, flexibility, and cost savings.
How to purchase individual insurance in the Health Insurance Marketplace

.

How to submit reimbursement requests for premium expenses.
With a strong base of knowledge, you can seamlessly transition employees to premium reimbursement. The better that everyone involved understands the process, the more quickly and robustly your company will reap the benefits of individual health insurance.
Conclusion
Reimbursing individuals for individual health insurance benefits both small businesses and their employees in a variety of ways — including savings of administrative time and money.
Do you a have question about how a premium reimbursement software provider can help you offer cost-effective health insurance support? Please leave a comment below.