Picking a health insurance plan can be a daunting task. And yet, as more and more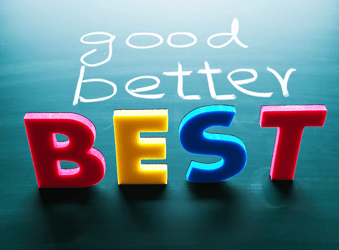 people switch from employer-purchased health insurance to individually-purchased health insurance, it becomes even more important to become an informed consumer. So, just how do you pick a health insurance plan? Here are 5 quick tips to help.
Note - This blog post is based off our new infographic, 7 Truths About The Cost of Health Insurance In America. Check out the full infographic here.
Tip #1 - Understand How Individual Health Insurance Works
Individual health insurance coverage is on the rise in America, but as a refresher, let's first cover how it works.
Individual health insurance is a type of policy an individual purchases for himself and/or his family - independent of employment.
As of 2014, all qualified individual health plans cover you regardless of health conditions and must cover minimum essential health benefits.
Additionally, those purchasing health insurance plans offered on the public Marketplaces (ex: Healthcare.gov) may qualify for premium discounts (see tip #3).
Tip #2 - Not All Plans Are Created Equal
While plans have become more standardized since 2014, plans are still not one-size-fits-all. This is a bonus, as you can customize your health plan to fit your financial and health needs.
As you evaluate health insurance plans, consider these factors:
Network of providers - are your preferred doctors and medical centers "in-network?"
Coverage level - how much will insurance pay when you need medical care, and how much will you be responsible for? (And remember, to help compare plans in similar coverage levels, plans are categorized by metallic tier - with all "Silver" plans, for example, having roughly the same amount of patient financial responsibility.)
Insurance company - how is the company's track record, online tools, and customer service?
Stuck on what all of the health insurance terms mean? Don't worry - we've got you covered here.
Tip #3 - Premium Tax Credits Provide Big Discounts
Premium tax credits can make individual health insurance even more affordable for many Americans.
For example, 85 percent of people with Marketplace coverage are receiving a tax credit. The average tax credit is $272 per month, making the cost of coverage under $100 for 80 percent of policyholders.
You are eligible for a tax credit if your earnings fall between certain income limits and you are not offered qualified, affordable coverage through an employer or government program. For coverage in 2016, the income limits are $47,080 for a single and $97,000 for a family of four.
Tip #4 - Shop Around
If you and your family are eligible for a premium tax credit, you will want to purchase a plan available on the public Marketplace in your state.
If you earn above the income limits, however, shop around. Research plans on the public Marketplace as well as online and through a broker to find the best plan.
Tip #5 - The 4 Factors Influencing Cost
The final tip is to understand the four factors influencing cost of a health insurance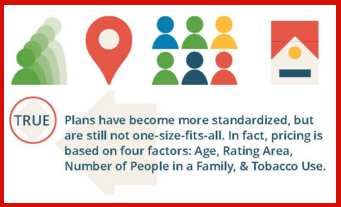 plan.
The cost of your policy will depend on the specific carrier and policy you select, eligibility for premium tax credits, as well as these four factors:
Age
Rating Area (your location)
Number of People in Your Family
Tobacco Use
Conclusion
As you research health insurance plans, keep in mind how individual policies work, how the plan is structured, premium tax credits, and cost. By understanding these tips, you're well on your way to picking a plan that meets your financial and health needs.
What questions do you have about how to pick a health insurance plan? What tips would you add for picking the best policy? Leave a comment or question below!