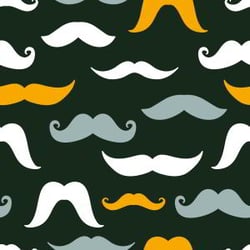 Over a third (37 percent) of employers offering health benefits still have a grandfathered health insurance plan, according to Kaiser Family Foundation's 2014 employer health benefits survey.
Each year, however, the number of grandfathered plans decreases which means it may be the year your business has to look for a new health insurance plan.
Will you be able to keep your grandfathered health insurance plan? This article covers the health plan changes that trigger the loss of grandfathered status.
"Does Our Health Plan Still Meet Grandfathered Status?"
Health insurance plans purchased before March 23, 2010 that exist without major plan changes are considered to have grandfathered status and do not have to follow certain Affordable Care Act rules.
To maintain grandfathered status, the health insurance plan must not:
Eliminate or substantially eliminate benefits for a particular condition.

Increase cost-sharing percentages (ex: deductible), regardless of the amount.

Increase co-pays by more than $5 or a percentage equal to medical inflation (currently 9.5 percent) plus 15 percent, whichever is greater.

Raise fixed amount cost-sharing other than co-pays by more than medical inflation (currently 9.5 percent) plus 15 percent.

Lower the employer contribution rate by more than 5 percent for any group of covered persons.

Add or reduce an annual limit.
Additionally, to maintain grandfathered status the plan also must:
Maintain records of its plan design and contribution levels as of March 23, 2010 and any changes since that date.

Include a notice about the plan's grandfathered status in significant participant communications, such as enrollment materials and summary plan descriptions. See: www.dol.gov/ebsa/grandfatherregmodelnotice.doc.
Conclusion
Employers offering a grandfathered health plan may still keep the plan, as long as there are no significant plan changes such as eliminating benefits, increasing co-sharing, or decreasing the employer contribution rate - among others.
As an employer, it is hard to rock the boat at renewal time by changing plans or coverage. However, the renewal cost may be too much to absorb. If this is the case, it may be a wise business decision to explore new coverage options and health insurance alternatives.
Questions? Leave a comment below.