In April, the Society for Human Resources Management (SHRM) released the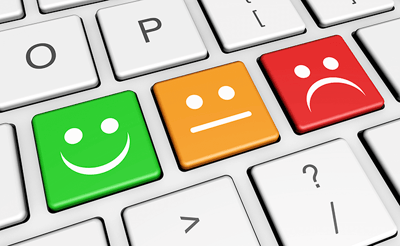 findings from their annual survey on employee job satisfaction and engagement — the results of which can be an invaluable resource for small businesses to keep their employee retention strategies up to date.
At the end of each year, the SHRM asks 600 employees around the country to "identify factors that influence overall employee satisfaction and engagement in the workplace." This year's results show some interesting trends that small business owners need to be aware of in order to attract and retain top talent.
Overall Employee Satisfaction Up
The SHRM report states that employee satisfaction is at its highest point in the past ten years (88 percent). Compensation and "respectful treatment of employees at all levels" were among the top factors in determining an employee's overall satisfaction level. Similar attitudes were found with satisfaction toward employers with 85% of respondents indicating that they were somewhat to very satisfied with their organization.
The Recession's Odd Effect on Wages
Overall wages have remained fairly stagnant since The Great Recession, but the changes found in the SHRM report are not consistent across the board. As of very recently, some wage growth can be detected, but not for hourly workers. Some companies are choosing to award bonuses instead of committing to raises, however, this approach tends to be top-heavy in organizations and does not typically trickle down to the lower rungs on the ladder.
This seems to be a weak point in overall satisfaction. When cultivating effective employee retention strategies, it is important to remember that all workers must benefit — not just the upper tiers.
Changes in Health Benefits
One of the most widespread changes affecting many Americans is in regards to health coverage. In many cases, benefits that were cut during the recession may never return. For those that remain, many employers are transitioning a larger share of the cost onto employees.
For example, many small businesses are turning to high deductible health plans (HDHP) and health savings accounts (HSAs). Keep in mind that employee retention strategies can encompass many different types of benefits and come in many shapes and sizes.
Conclusion
The annual SHRM report can be an important asset when updating your employee retention strategies. Understanding trends and the key factors involved in employee satisfaction can provide you with a competitive edge when recruiting and retaining top talent.
Download our employee retention eBook to learn how to keep your most valued employees without breaking your budget.
What do you find most interesting about the new SHRM report? How will it affect your employee retention strategies? Let us know in the comments below!