With the fourth open enrollment season for the Affordable Care Act (ACA) coming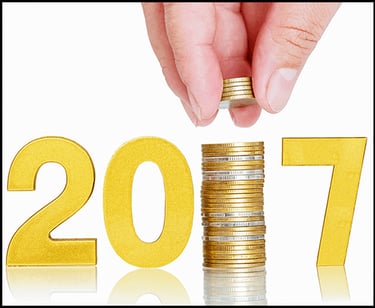 up, marketplace insurers are doing their best to estimate health insurance costs for 2017. While some projections were more accurate than others, most insurance companies have experienced losses on a large scale since entering the marketplace, leading to discussions of how to raise revenue.
Higher than Expected Health Insurance Costs in 2014
The ACA exacted a very large change when it prohibited insurers from taking pre-existing conditions into account when determining an applicant's status. This meant that people who had previously been denied insurance were now able to get a plan on the marketplace, regardless of current health problems.
Insurers expected a high number of people fitting this description would sign up for plans, but assumed that revenue from healthy people would help ease the burden of the health insurance costs for people seeking medical treatment more frequently. What happened instead was that fewer healthy people applied than they expected, leading to lower revenues and higher health insurance costs.
Difference in Projections of Health Insurance Costs
When marketplace insurers set their projections for 2014, they underestimated just how many people would be signing up for health insurance for the very first time in their lives. On average, medical claims were 5.7 percent higher than expected, which boils down to a difference of about $23.00 per person per month (pppm).
Some insurance companies fared better than others, evidenced by the reported 35 percent gaps between actual health insurance costs versus their projections. While this could speak to poor projections, one cannot overlook the cost associated with a large number of previously uninsured Americans desperately in need of medical attention for pre-existing conditions.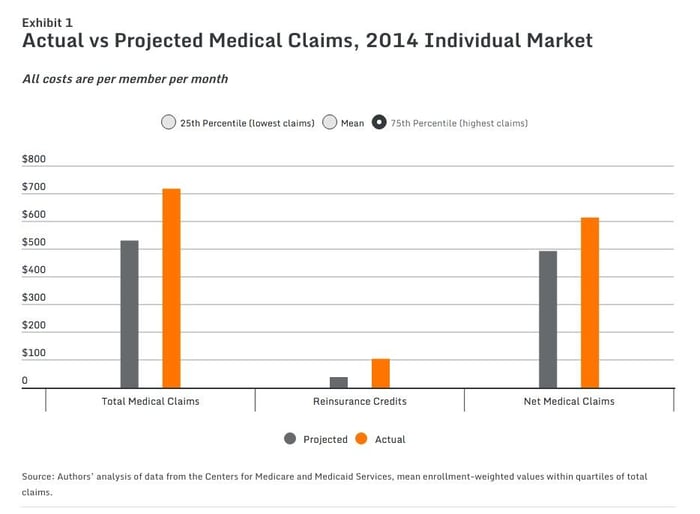 Source: The Commonwealth Fund
Health Insurance Costs You Can Expect in 2017
Instead of taking another considerable loss, United Healthcare announced that it would pull coverage from most states at the conclusion of the 2016 calendar year. Hoping to learn from their 2014 experience, most insurers are opting to increase their premium prices by an average of 9 percent to offset expected health insurance costs.
It is important to note that not all states will experience the same increases. In fact, some Rhode Island enrollees may notice a slight decrease in premiums in 2017. Data varies widely across the country and is not available for all states, so this information is best used as a general guideline to assist in financial planning.
Conclusion
While it is difficult to predict how much health insurance costs will change in 2017, it is important to be patient and keep in mind that this system is still very new. As time passes, the kinks will be worked out and should feel more stable for marketplace shoppers. In the meantime, be sure to plan accordingly for a possible increase in premiums.
How are you managing changes in your health insurance costs? Let us know in the comments below!