In the aftermath of changes due to the Affordable Care Act, it comes as no surprise that healthcare benefits are a major concern to employers. With the health insurance costs on the rise, many employers are concerned with cutting the cost of healthcare benefits.
Here's a look at employers' strategies optimizing healthcare benefit investment, based on he 2014 Towers Watson/National Business Group on Health Employer Survey on Purchasing Value in Health Care.
95 percent of employers report that subsidizing healthcare coverage for active full-time employees will be a part of their benefits package in 2015.

56 percent of employers find it important to provide subsidies for spouses as well.

49 percent of employers increased employee contributions in tiers, with dependent coverage at a higher rate than single coverage

82 percent of all employers plan to offer account-based health plans.
Infographic- Employers Act to Control Healthcare Costs
Disclaimer: The views represented in these infographics do not necessarily reflect the views of Zane Benefits, its staff, or its affiliate partners.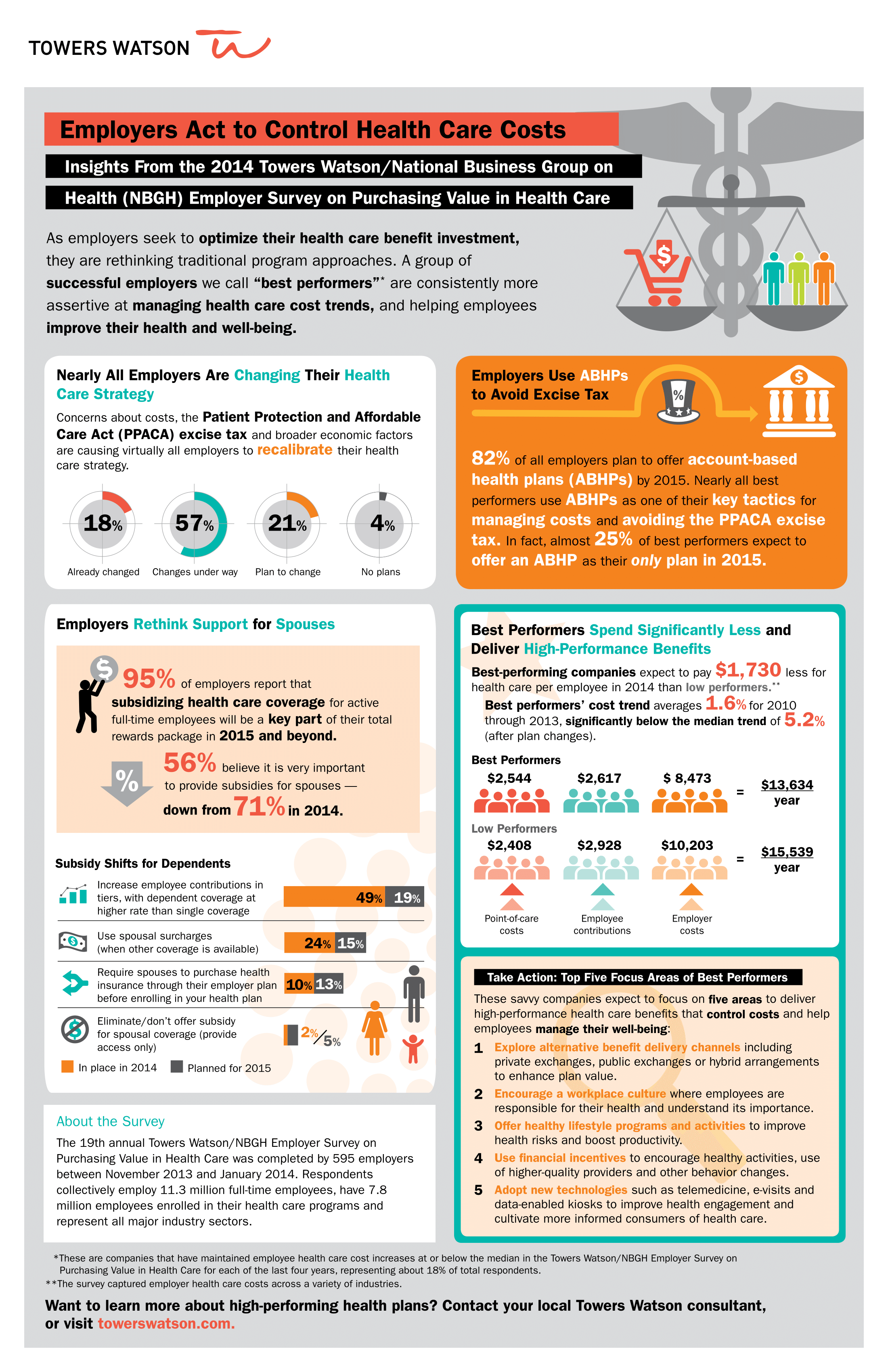 Source: Towers Watson
See related stats and surveys:
Employer Trends for Cutting Health Benefit Costs in 2015
83% of Employers Say the ACA is Driving Up Costs
Two Biggest Health Benefits Challenges Are Controlling Costs, Recruiting and Retention