Small businesses are having an increased impact on a rapidly changing global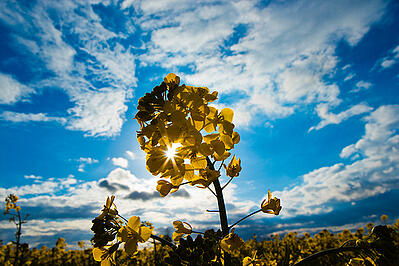 economy. According to the Association of Enterprise Opportunity (AEO), a whopping 92 percent of American businesses are micro-businesses (defined as 5 or fewer employees). Such business owners cite the desire for independence and flexible scheduling as reasons for taking the leap into entrepreneurship.
Recently, Invoice2go conducted a survey of 600 independent workers who self-identified as freelancers, contractors, side-giggers, and micro-business owners.
The survey provides some perspective on the struggles faced daily by owners of micro-business startups – including how difficult it can be for them to provide benefits for themselves and their employees. Here's why benefits are such a struggle for them – and how defined contribution health plans can help alleviate their burden.
Major Concerns Among Small Businesses
The survey revealed three major causes for concern among the participants. By an overwhelming margin, consistent income came in at the top of the list. Two-thirds of respondents cited that "inconsistent cash flow/earnings" was their primary source of anxiety. Coming in second was the difficulty in building trust with customers. Small business owners report that competing with larger brand names for the trust of the average consumer is a difficult hurdle to clear.
Finally, the respondents expressed concern about access to benefits. It is well documented that small businesses find it more difficult to recruit top talent due to the cost of providing benefits such as health insurance and retirement plans.
National Debate Regarding Labor in Small Businesses
As innovative business models are being created, the marketplace is becoming saturated with debates over labor practices. Micro-businesses tend to keep overhead costs down by hiring contractors. Professionals of that nature are not considered full-time employees, and therefore, do not qualify for benefits.
Some employees are now demanding the same kinds of benefits that they would receive as a full-time employee. Opponents of this view claim that employers are under no obligation to provide these workers the same programs given to their full-timers because the contractors have chosen "independence."
Of course, such a view might turn off top-tier talent from joining smaller shops, making it hard for smaller businesses to compete with bigger companies with a larger reach.
How Defined Contribution Health Plans Can Help
Many small business owners have the desire to provide benefits to their employees, but the rising cost of health insurance impedes this endeavor. This is where defined contribution health plans can help a small business compete for the best applicants and retain employees. These arrangements are not health insurance plans, but instead allow an employer to designate a specific dollar amount for each employee. That employee is then empowered to find a health insurance plan that meets his or her family's needs.
Defined contribution health plans allow businesses to manage their costs by eliminating the uncertainty of fluctuating insurance premiums. If the cost goes up, the responsibility is on the employee to decide if she wants to search for another plan or accept the increase.
Conclusion
Small business owners face unique challenges in today's marketplace. While it may seem impossible to provide benefits to employees on such a tight budget, options exist to help small businesses thrive. Defined contribution health plans can give business owners an edge.
Do you have any experience with defined contribution health plans? If so, leave your story in the comments below!