Health insurance has become a hot topic in the political arena over the last few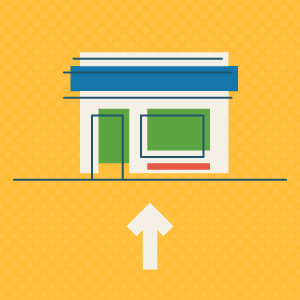 years since the Affordable Care Act, often referred to as Obamacare, was signed into law. For many years, though, health insurance has also been a key differentiating feature that businesses could offer employees to attract the best talent.
As healthcare and insurance costs continue to rise year after year, these benefits are harder and harder for small companies to provide. If your small business does not currently offer health insurance because you don't know how to get affordable coverage for your employees, new healthcare exchanges offer some additional choices.
Understanding Group Market Health Insurance Exchange
SHOP is the Small Business Health Options Program, which is a group market health insurance exchange where employers can go to find lower-cost group plans that offer tax credits. Currently, these marketplaces have only been available to employers with 50 or fewer full-time equivalent (FTE) workers, but starting next year they will also be available for companies in some states that have up to 100 FTE.
In the past only employers with large workforces had the buying power to shop for lower-cost coverage plans, but with SHOP that capability is now available to small employers as well. Plus, you can compare different plans side-by-side and easily see what's available.
Benefits of SHOP for Small Businesses
Healthcare exchanges offer small businesses many advantages, including:
The ability to compare a variety of health plans quickly and easily
Comparison tools that show you "apples-to-apples" so you can understand the differences in coverage and get the plan that works best for your employees
Control over the coverage and amount your company pays toward each employee's premium
The ability to qualify for small business health care tax credits, which could add up to as much as 50 percent of your total premium costs (and any premium costs not covered by tax credits can be deducted from your taxes)
All plans comply with Obamacare's 10 essential health benefits
Understanding Individual Market Health Insurance Exchange
An individual market health insurance exchange sells health insurance to individuals and families. Individual health insurance policies can be purchased utilizing the expertise of an insurance agent that is able to help with plan choices and premium costs, or they can be purchased by the consumer directly through the health insurance marketplace, or healthcare exchange.
Consumers select an individual health insurance policy based on the coverage level, or metal tier, they want. Depending on how much they want to spend, and how much medical care they anticipate needing, they can select a Bronze, Silver, Gold, or Platinum plan.
Benefits of Individual Health Insurance for Small Businesses
Individual insurance is customizable and can be selected based on the consumer's specific and personal needs
It is portable — individuals can take their insurance plan from job to job without a change in coverage
Overall, individual health insurance costs less than group insurance
Insurance purchased through the individual market health exchange offers consumers eligibility for premium tax credit to assist with the cost of their monthly health insurance premiums
Many small businesses are recognizing the benefits of utilizing individual health insurance in a defined contribution health plan. Employers utilize a defined contribution health plan by having their employees choose an individual health insurance plan from the healthcare exchange. They then set a monthly allowance and reimburse employees for health-related costs, up to their account balance. They are finding this health insurance solution to be less expensive than group health policies and preferred by their employees.
Healthcare Exchange Requirements You Should Know
Each state has its own Health Insurance Marketplace, and in order to use these marketplaces you must have an office or an employee site that falls in that service area. Employers who offer coverage to any employees must offer it to all full-time employees who work 30 hours a week or more on average, and most states have a minimum percentage of your FTE employees that must participate (usually around 70 percent).
Conclusion
Healthcare exchanges can offer small businesses and employees the ability to shop and compare plans and get affordable health insurance premiums.
Have you used the healthcare exchange to find coverage? Tell us more about your experience in the comments below.