As of spring 2016, more than 11 million people had enrolled in individual health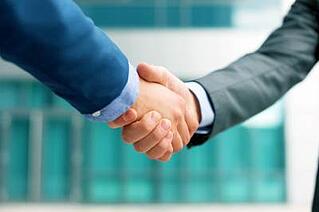 insurance through the Affordable Care Act (ACA) Marketplace, and similar numbers are expected in 2017. With numbers that high, some of these people are bound to feel confused, overwhelmed, and frustrated when shopping for health coverage. The good news is you don't have to do it alone. Many people don't realize there are free resources available to them.
Selecting an Individual Health Insurance Plan
Choosing an individual health insurance policy can be a complicated journey. Multiple factors go into the price of a plan—including the size of the provider network, how much the insurance company will cover, and the deductible amount. In an effort to simplify the process, the ACA divided their policies into four different tiers.
The lowest tier (Bronze) comes with the lowest premiums, but the highest out-of-pocket expense share at 40 percent. Silver is the next step up, then Gold. The highest tier is Platinum, which has the highest premiums, but enrollees can expect to pay only 10 percent of the cost of medical care.
Each family's needs are different, but generally speaking, people who expect to seek little medical attention would be suited for the Bronze tier. If you are treating a chronic illness or require multiple prescriptions, a higher tier may be more suited to you. In addition, if network size is important to you, you may want to look into a PPO plan as opposed to an HMO.
What Does a Broker Do?
Brokers are there to help you make a more informed decision—usually at no charge. They can get individual health insurance quotes, compare plans, and help you understand what your options are. They should be able to answer most of your questions, and if not, they'll have access to people who can.
There are multiple ways to find a broker. If you go to Healthcare.gov and look for individual health insurance quotes, brokers may call you to offer their assistance. You are welcome to use their services by phone or email—and no, you will not be charged.
Another way to find a healthcare broker is to call a company like Stride Health. They provide many free resources on their website, which means you can do some research ahead of time and ask more informed questions over the phone.
Word to the Wise
You may be wondering, if brokers provide free services, how do they get paid? Brokers are often paid a commission by the insurance company when they sign someone up for a policy. This means that companies offering better incentives to brokers may end up with more enrollees—and the individual health insurance option they recommend may take into account more than just the best option for you and your family.
As always, it is best to do your research and make sure that you understand all of the parameters of your plan before signing up for the year. Don't be afraid to ask plenty of questions, including "Why are you recommending this plan for my family?"
Conclusion
Choosing an individual health insurance plan can be a frustrating experience, but you don't have to go it alone. Brokers are available to help you through it—at no additional cost. Be sure to do your homework and ask lots of questions, and if you choose an ACA plan, make sure that you apply by December 15 for coverage beginning January 1.
Have you used a broker when selecting an individual health insurance plan? Share your experience in the comments below.