Defined contribution is a popular health insurance solution for small and medium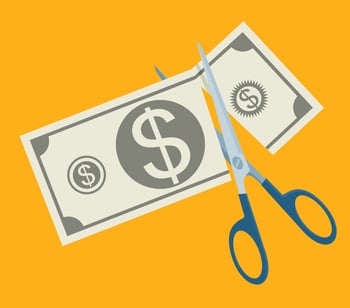 sized nonprofits. This article examines why organizations are quickly adopting defined contribution as a nonprofit health insurance solution.

Editor's Note: This post has been updated with the most current health insurance information. The article was originally published in May of 2014.
Overview of Nonprofit Health Insurance
The traditional way for nonprofits to offer health benefits is with a group health insurance plan. With this approach, the organization purchases and manages the policy and costs are typically shared between the employer and the employee. Coverage may also be extended to dependents. There are several different types of health insurance plans available such as PPOs, HMOs, etc.
However, many small and medium-sized nonprofits cannot offer traditional group health insurance coverage due to rising costs and prohibitive minimum contribution and participation requirements. Which is why many nonprofits, charitable organizations, and churches are adopting individual health insurance with a defined contribution health plan.
Overview of Defined Contribution for Nonprofits
With individual health insurance and a defined employer contribution, the nonprofit provides reimbursement toward employees' individual health insurance costs. Because the nonprofit sets and controls the contribution, the nonprofit is able to name its price for health benefits.
Using a formal and compliant premium reimbursement plan, the nonprofit establishes health insurance allowances as the entire benefits package. Employees purchase and manage an individual policy of their choice, often with the help of a health insurance broker, and are reimbursed as the plan allows.
Related - How Premium Reimbursement Works for Nonprofits
Why Defined Contribution is Popular with Nonprofits
The biggest reason nonprofits are adopting defined contribution is for cost savings and fiscal control. Defined contribution allows the nonprofit to control all health benefits costs. This feature alone allows many nonprofits to offer health benefits for the first time.
Additionally, there are other benefits of defined contribution that fit well with nonprofits' goals:
Controllable Costs – The nonprofit fixes their costs because they decide how much to contribute. There are no minimum contribution requirements, and the nonprofit can vary employee contributions based on job criteria. For nonprofits, having predictable and controllable costs year to year adds much needed stability to the budget and provides accountability to the board and funders.
More Time for Meaningful Work – With defined contribution software, nonprofits have a tool to offer health benefits in less than 5 minute per month. No calls with the insurance company. No renewals. No claim disputes. With lean staffing at nonprofits, simple administration is a big benefit.
For employees, the key benefits of defined contribution are:
Lower Costs – In today's workforce it's not just the employer who pays part of the premium cost -- it's employees too (especially for family coverage). In today's market, individual health plans costs up to 60 percent less than traditional group plans and eligible employees can access the federal tax credits to lower their premium costs even more.
Choice of Plan – With their defined contribution allowance, each employee may choose the health plan that best fits their personal needs. This can be a plan from any insurance carrier and any type of plan coverage (deductibles, network, etc.). Employees can keep their doctor and preferred medical centers. The plan is portable and theirs to keep if they leave the organization.
Conclusion
As traditional group health insurance becomes more expensive and less attractive to leadership teams and employees, nonprofits are evaluating individual health insurance and a defined contribution plan.
Additional Resources