This week we interviewed Gary Adkins, President of Select Pointe, about his success with Zane Benefits and Defined Contribution.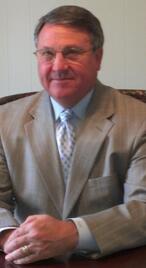 Gary Adkins is President of Select Pointe LLC, a firm based in Brentwood, TN specializing in Long Term Care Insurance (LTCI), Individual Healthcare, Medicare, and Disability. Gary has conducted hundreds of seminars, workshops and lectures on Medicare, Social Security, and LTCI. For seven years, Gary was a founding Vice-President of a Medicare Health Plan.
Q: Has your agency evolved because of health care reform?
A: Prior to health care reform, we did very little health insurance business. However, the Affordable Care Act and offering a Defined Contribution Solution allowed us to expand our business into the individual health insurance market.
Q: What has been the biggest benefit of offering Defined Contribution?
A: The biggest benefit financially comes from the side effect of offering Defined Contribution. This positive side effect is the generation of new prospects for other products. Commissions are fairly low on health insurance but by moving employees from group policies to individual policies it allows us to develop closer relationships with our new clients. This provides a steady flow of disability, long term care, Medicare and life policies that are more lucrative for our customers.
Q: Why did you decide to partner with Zane Benefits for a Defined Contribution Solution?
A: Zane Benefits provides credibility. Their concept and platform is solid, and they support Brokers and their clients.
Q: Many Brokers are still trying to wrap their head around how to grow their business with Defined Contribution. How did Zane Benefits' Broker Services Team assist with your training?
A: Zane's e-books provided great information for self education, and the on-demand webinars have also been very helpful. But the most helpful resource is having an Account Manager to discuss prospective clients and answer questions about various situations that arise.
Q: What types of companies do you find to be most suited for a Defined Contribution Solution?
A: Businesses that have 15-30 are the easiest to work with.
Q: How do you explain ZaneHealth to your prospect?
A: I actually do not concentrate on Zane at all! The real solution is to drop group health insurance and transition to individual policies with Defined Contributions. Once clients understand this approach, I talk about how Zane is the most effective tool to complete the solution administratively and compliantly. Companies want two, maybe three things: Better value for the employees, savings of company resources, and better use of their time and/or money.
Q: What challenges have you faced when discussing individual health insurance and Defined Contribution with clients?
A: Sometimes it is a challenge to sell the idea to employees as a whole, especially the older demographics. They need more education and assurance that they will have access to quality health insurance. Also, it can be a challenge if the company has a current group broker.
Would you like to be interviewed for our Featured Partner Q&A series? Contact your Account Manager or reach out to us at 800-391-9209 x3, brokerservices@zanebenefits.com.