The Affordable Care Act (ACA) brings sweeping changes to health insurance in the U.S. What does the ACA mean for the self-employed at tax-time? Here are frequently asked questions about how the ACA impacts health insurance tax deductions for the self-employed.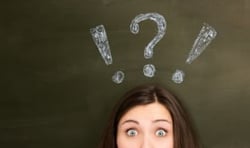 Q: Under the ACA, will self-employed individuals be able to deduct health insurance premiums, as in the past?
A: Yes. The ACA did not substantially change the individual health insurance deduction for the self-employed. Most self-employed taxpayers can deduct health insurance premiums, including age-based premiums for long-term care coverage. The line 29 deduction on the 1040 return is still available to those whose business income shows a profit, who are not eligible for employer-provided insurance (either from a side job or a spouse's job), and who meet other criteria.

If you list unreimbursed medical expenses, including insurance premiums, as itemized deductions on your Schedule A, you will continue to be able to do that.
If you received a health insurance tax credit, you would list the actual out-of-pocket cost to you, not including any tax credit received.
For more details on eligibility for this deduction, talk to your tax professional and/or see these IRS tax tips.
Q: I'm self-employed. If I receive a federal health insurance tax credit for insurance I purchase on my state's marketplace, is the tax credit treated as income for tax purposes?
A: The federal health insurance tax credits are not treated as income and will not be taxable.
The tax credits are designed to reduce out-of-pocket costs for individuals who don't have access to traditional employer-based insurance. The tax credits can be taken either up front, as premium assistance credits to reduce your monthly insurance premiums, or after the fact, as tax credits on your 1040 return.
Q: How do I accurately calculate my self-employment income for a health insurance tax credit?
A: Go to www.HealthCare.gov to find your state's marketplace. Each state's website will provide information on how to estimate your 2014 income and to report higher or lower-than-anticipated income as it comes in next year. In short, your income calculations are based on Modified Adjusted Gross Income, or MAGI.
See also: 5 Tips for Medical Expense Tax Deductions in 2013