Small businesses across the country are establishing Section 105 medical reimbursement plans to reimburse employees for individual health insurance expenses.
With this type of "premium reimbursement" health benefit, employees have many avenues to obtain insurance. For example, they may choose to purchase a plan through their state Marketplace, work with a broker, or they may have coverage through their spouse's job.
As such, a common question is, "What about employees with coverage through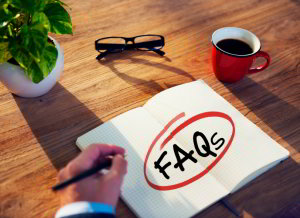 their spouse's job? Can employees be reimbursed for job-based (group) premiums?" In most cases the answer is no. Let's take a look.
Understanding What a Section 105 Plan Can Reimburse
A Section 105 medical reimbursement plan can reimburse a wide variety of insurance premiums, provided they were not already paid with pre-tax dollars.
Examples of eligible policies include major medical health insurance, limited benefit health insurance, dental and vision insurance, qualified ancillary policies, Medicare supplemental insurance, COBRA coverage, and long-term care premiums.
The key rule to remember is not so much the types of premiums a Section 105 plan can reimburse, but rather that the premiums were not already paid for with pre-tax dollars.
Related: What Health Insurance Premiums Can Section 105 Plans Reimburse?
What This Means for Employees with Spousal Coverage
With job-based health insurance, the vast majority of premium payments are made by employees as a pre-tax payroll deduction. This creates a potential "double-dipping" issue because reimbursements employees receive from the Section 105 plan are tax-free. Under IRS rules, employees cannot get a tax break twice on the same premium payment.
So, Can Employees with Spousal Coverage Be Reimbursed?
With a Section 105 medical reimbursement plan the answer is often, no. Most plan documents will not permit employees to be reimbursed for spousal premium contributions because there is no way to prevent double-dipping.
There are other benefit options for companies with employees receiving spousal coverage. An option new as of 2017 is the Small Business HRA. Although allowances from the Small Business HRA cannot be used to pay for group health insurance premiums, funds can be used to pay for the out-of-pocket medical expenses incurred by employees, their spouses, and their dependents.
Editor's Note: This post was updated with new information in May 2017.
What questions do you have about premium reimbursement? Leave a question below and we'll be happy to answer it.