Small employers want to offer health benefits to recruit and retain the best employees, but there's a problem. Traditional group health insurance is too expensive. As a result, only 54% of small and medium sized businesses offer traditional health insurance today.
Under Obamacare, small employers with fewer than 50 employees are not required to offer health insurance, but most want to. Also, there are new advantages of individual health insurance such as the premium tax credits and guaranteed-issue coverage.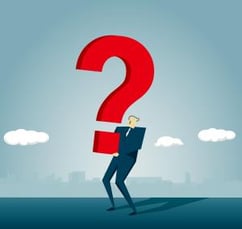 All of these factors leave many small business owners asking, "Can I just reimburse employees' individual health insurance?"
Note: This post has been updated to reflect the most current health insurance offerings available to small businesses.
Can Employers Reimburse Employees' Individual Health Insurance?
Yes. You can reimburse employees for their individual health insurance and out-of-pocket medical expenses tax-free if a Health Reimbursement Arrangement (HRA) is formally set up and administered.
How? Why?
First, the tax code has not changed.
Under current code and regulations, employers are allowed to use an HRA to reimburse employees for individual health insurance premiums, similar to the way employers contribute to group health insurance premiums.
Tax-free reimbursement of individual health insurance is allowed under Internal Revenue Code (IRC) Section 105, IRC Section 106, IRC Section 213(d), and IRC Section 162.
For in depth information on these tax codes see: The 4 Key Tax Codes That Allow Tax-Preferred Premium Reimbursement.
That being said, the plan must be designed to comply with the Affordable Care Act (ACA) Market Reforms (PHS 2711 and PHS 2713), as well as existing federal regulations under ERISA, HIPAA, COBRA, and the IRS. We'll talk about these Market Reforms next.
So What About the New ACA Market Reforms?
Obamacare introduced new Market Reforms that impact all group health plans, including HRAs.
Specifically, as of January 1, 2014, all Section 105 medical reimbursement plans, including HRAs, must be designed to comply with PHS Act 2711 (annual limit requirements) and 2713 (preventive care requirements).
To meet these requirements, employers may set up an HRA structured to reimburse:
Health insurance premiums up to a specified monthly amount, and

Basic preventive care as required by PHS Act Section 2713.
Interested in offering an HRA? PeopleKeep can help. Check out how the PeopleKeep software works and evaluate whether health reimbursement is right for your business.
Do We Have to Use an HRA?
Employers use HRAs because there are specific HIPAA and ERISA regulations governing the distribution of individual health insurance policies at the workplace - basically restricting employer involvement with the sale or administration of employees' individual health insurance policies.
Some employers are tempted to pay directly for an employee's individual health insurance plans without utilizing an ERISA, HIPAA, and ACA-compliant HRA, but doing so may put the business out of compliance with federal regulations leading to costly fines. Additionally, doing so may increase the business's (and employee's) tax liability.
Because of these considerations, nearly all employers set up a formal reimbursement plan and use HRA software to ensure compliance with:
HIPAA Privacy

IRS Rules

ERISA Rules

Medicare Reporting

Legal Plan Documents

COBRA (if applicable)

Affordable Care Act (ACA) requirements (including PHS 2711 and PHS 2713)
Conclusion
There is a massive shift from group health insurance to individual health insurance. And, employers are using premium reimbursement plans, such as HRAs, to reimburse employees' individual health insurance. This approach is a cost-effective way to offer employee health benefits.
Do you have questions about reimbursing employees' individual health insurance in 2015? Leave a comment below.