Most businesses, even the smallest ones, have a strategy for recruiting and hiring employees. But once a key employee is on board, how do you keep him or her from jumping ship?
As our workforce becomes increasingly mobile, a well-thought out employee retention strategy becomes just as important as recruitment (if not more). This is especially true for small businesses who are competing with larger businesses for top talent.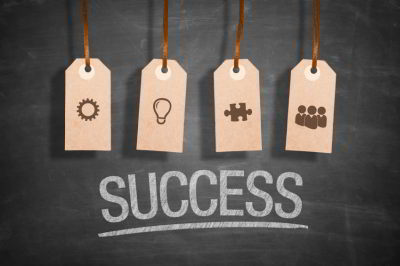 Employee Retention Best Practices
Here are six (6) best practices for employee retention, with a focus on small business.
1. Benchmark your employee retention rate, and measure the rate over time
It is recommended that your small business track specific measurables. By tracking statistics such as employee retention rates and turnover cost, you have a way to measure the effectiveness of new HR initiatives such as a formal on-boarding program or starting to offer health benefits.
Here's a couple of tools to measure employee retention:
2. Use proven retention strategies, not guesswork
When it comes to the type of retention strategy your small business uses, there are several theories and best practices you can adopt. Here's a sample of four common theories:
Positive Organizational Behavior is defined by Luthans as "the study and application of positively-oriented human resource strengths and psychological capacities that can be measured, developed, and effectively managed for performance improvement in today's workplace"

Valence, in Victor Vroom's Expectancy Theory, is the extent to which an employee's goals match the company's goals. The more aligned these are, the higher the employee retention rate.

Abraham Maslow's Hierarchy of Needs theorizes that companies should first take care of an employee's basic needs, such as job security, payment, and health benefits, and then advance to bigger aspirations, like his or her place in the company.

How important is it that employees feel they are being treated fairly? According to John Stacey Abrams' Equity Theory, if a worker feels he is getting what he considers to be fair for the job he is doing in return, he will be happy and remain in the position.
Click here for more on employee retention strategies.
3. Don't assume employees are happy (create a high-feedback environment)
One of the worst mistakes a small business can make is to assume that, because an employee is still there, he or she is happy. Create a high-feedback environment.
Schedule regular, one-on-one reviews with employees.

Employee performance feedback is important. Even the most productive employees should be given feedback as a part of the retention strategy.

Conduct regular, formal evaluations.
4. Implement a health benefits program
Health benefits are a vital part of an employee's compensation package, and thus an important strategy for employee retention.
There are many affordable options for small business health insurance now, such as defined contribution health benefits (allowances for health insurance).
5. Customize your benefits strategically
Provide different benefits for different employees. Focus on your high-value, expensive to replace employees.
6. Conduct exit interviews
Conduct exit interviews to understand which benefits employees value, receive feedback on the culture, and identify areas for improvement. Evaluate the exit interview surveys and incorporate the feedback into your small business's employee retention strategies.
Download our employee retention eBook to learn how to keep your most valued employees without breaking your budget.
Are there additional small business employee retention best practices to add to this list? Leave us a comment!