March Madness is upon us; the annual sporting event that captivates the nation, sends people scurrying to TVs and electronic devices, and inspires healthy competition, teamwork, and loyalty. For over three weeks, more than 130 teams will compete for the national championships in two tournaments. All games are televised and streamed online. The question is: how many people will be watching the games at work?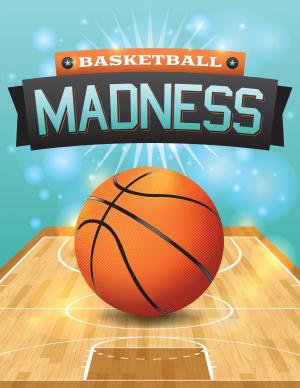 Our guess is many. There are millions of devoted sports fans or even just people excited to be a part of these talented basketball teams vying for the title of champion. From an employer perspective, you want to allow your colleagues to enjoy these morale boosting events, without compromising productivity.
What does it take to maintain productivity?
One suggestion is to simply remind employees that the workplace is strictly for work, and following the tournament during work hours is off limits. However, that's not going to 'score points' with your basketball fanatics at the office.
One survey found that nearly one-third of executives say March Madness activities boost employee morale. Perhaps an effective approach is to allow employees to check in with the tournament, while also keeping it in check. Build goodwill at your place of business by actually celebrating March Madness. Consider these strategies:
Invite employees to wear team jerseys and tee shirts. Encourage the excitement. There's a strong possibility it will saturate people's work and you will see an uptick in productivity over the course of the tournament.

Designate an area at the office where people can sit and watch brief portions of the game. Send an email gently asking that people take no longer than fifteen minutes to enjoy parts of the games or get updates, and to refrain from loud cheering, to be respectful to others who are working.

Address issues relating to gambling or solicitation ahead of time. Remind employees that, with the exception of Nevada, Delaware, Oregon, and Montana, sports betting is generally illegal under state law. Your company policy likely prohibits gambling and solicitation in the workplace, so consider sponsoring a company contest with no entry fee and a non-monetary reward to discourage employees from operating their own pools.

Really celebrate the season by providing lunch on a Friday, either catered or potluck. Encourage team building by taking pictures, decorating the office, and filling out brackets. Keep the brackets posted and updated in the break room.

Offer flexible hours if your business can accommodate them. Allow for a two hour lunch for an employee to enjoy an entire game, if he or she commits to staying late that day, for example.

Check with your IT department to make certain the bandwidth will support the live streaming during those weeks. Be prepared so you don't experience unexpected crashes.

Review company policy with your employees at your company meeting beforehand. Discuss potential disruptions and how they will be handled. Let your employees know that the tournament is an important team building event, but remind everyone that they need to act with courtesy. Be clear what is considered acceptable.

Conclusion

"Many companies acknowledge the appeal of sporting events like March Madness and organize friendly contests or invite workers to watch games together," said Robert Hosking, executive director of Office Team. Group activities like this can boost employee morale as workers build rapport and camaraderie. These types of activities improve company culture, motivate people, and give them the break they need from a monotonous work schedule.

Consider celebrating the madness at your place of business! Please post comments about ways to increase productivity at work.