America loves a good underdog story- the little guy going into the unknown and somehow coming out on top. This is the story of thousands of small businesses all over the country that are performing admirably in their respective - sometimes very difficult - situations. Many of these small businesses work tirelessly to find new ways to succeed, and achieving high employee retention remains a difficult battle for small business employers.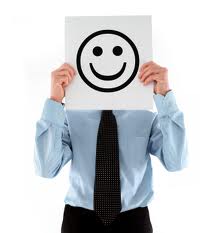 With so many suggestions out there for employers to retain their employees, bonuses are a common practice among them. But, do retention bonuses work and how can this be determined? If they do work, when are they most effectively used?
Tip: Download our new our new eBook "10 Strategies to Build an Outstanding Employee Retention Program on a Small Business Budget" for more employee retention strategies.
Why Measurement Matters
In order to understand whether or not retention bonuses are effective, it is important to first understand what a business's employee retention rate is. Measuring the retention rate of a business has many benefits for the employer and the company. It allows an employer to know if their retention strategies are successful and saves money by reducing turnover.
How to Calculate Employee Retention Rates
An employee retention rate is a helpful statistic to calculate – both as a benchmark and periodically (ex: quarterly or biannually). The formula is simple and can be seen directly below. Divide the number of employees who left during a period by the total number of employees at the end of a period to get the percentage.
Standard employee retention rates are anywhere from 70% - 85% but vary greatly by industry and calculation method (for example, are measurements only voluntary turnover or all terminated employees?).
Tip: For more on calculating employee retention rates, click here.
Keeping Employees - Do Bonuses Improve Retention?
Bonuses are a significant part of pay for many companies' employees. In 2014, according to a survey by AON, bonuses made up 12.7% of payroll. Even if they are a significant portion of pay, do bonuses improve retention rates?
Ultimately, the answer is subjective to each employer and there is little evidence to conclude that bonuses have a positive or negative effect on retention. However, conclusions can be made on an individual-basis by employers as they track their own numbers. With the simple calculations demonstrated earlier, any employer can know how effective their retention strategies are. Employers can choose to offer retention bonuses for a given time to determine their effectiveness.
Offering Bonuses Wisely
There are some companies that will have positive outcomes with bonuses. For many employees, bonuses motivate them to work harder. In order to offer bonuses as effectively as possible, it's best to offer them with good reason. Rather than handing them out often, they should be reserved for employees who are performing very well. This can be seen as a "thank you" to an employee for their hard work. Bonuses can be distributed annually, quarterly, or even with each pay period. Many companies offer various holiday bonuses as well.
So, the question remains, do retention bonuses work? Though they are widely used, their effectiveness in retention is still a matter to be determined by each business. Along with many other employee retention strategies, this method can be tested and potentially successful.
Download our employee retention eBook to learn how to keep your most valued employees without breaking your budget.
Have bonuses worked for your company? If so, what has been most effective? Join the discussion and comment below.