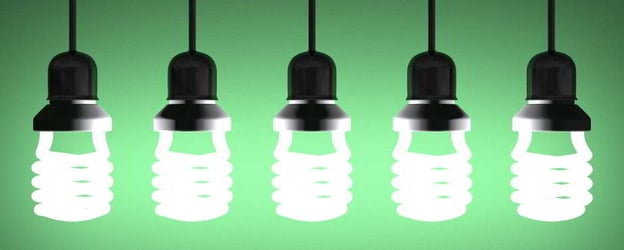 The Affordable Care Act (aka Obamacare) is making significant changes to the American health industry. For health insurance professionals, this means adapting to a new market, and to new rules, in order to succeed.
This is not easy. While Obamacare presents both challenges and opportunities, the role of brokers in the new market has felt vague and uncertain.
How can you overcome these Obamacare challenges to sustain and grow your business? Here are five challenges, and five opportunities, for health insurance brokers in 2015.
Tip - For more ways to adapt and grow with Obamacare, watch our free webinar, How to Adapt and Grow with the ACA [A Case Study with Josiah Allis].
1. Addressing Rising Healthcare Costs
There's no doubt about it. The rising costs of health care are impacting group health insurance premiums. As a broker, a significant challenge is addressing client decisions and concerns about cost.
The notion that group premiums may increase annually is nothing new. Since the early 1980s, group health insurance costs have been on the rise. But the aggregate effect is quite alarming.
From 1999 to 2014, without accounting for the annual benefit reductions, the cost to cover a single employee nearly tripled from $2,196 per year in 1999 to $6,025 per year in 2014 (source).
Many clients, especially small and medium-sized employers, are faced with premiums they simply cannot afford and are looking for more affordable health insurance solutions. Others have already cancelled their group health insurance policy, but they would offer health benefits if they could afford it.
Opportunity for Brokers: Offer diversified products that solve the cost challenge. One solution is "Pure" Defined Contribution, where the employer reimburses employees for individual health insurance. Defined Contribution solutions help employers control cost and helps brokers solve a significant pain point for small and medium sized clients.
2. Understanding the Impact of Obamacare
The impact of Obamacare is still uncertain. It's still being challenged, and dates and deadlines continue to be a moving target. But the picture is becoming clearer every day. For example, compared to a year or two ago, brokers have a better grasp on their role with the Health Insurance Marketplace and commission structures.
Opportunity for Brokers: Stay persistent. As commissions from major medical decrease, brokers who diversify product lines and create a niche for themselves will continue to thrive.
Related - Health Benefits for Small Businesses, the ACA, and Brokers - What's Next?
3. Remaining Relevant
The third significant challenge is remaining relevant. Many brokers worry that the "self-service" nature of the Marketplaces will make brokers irrelevant. However, just the opposite is true.
Many reports find that brokers are more important now than ever. Employers and individuals are confused about health care reform and health insurance, and increasingly turning to brokers for expertise and guidance.
Opportunity for Brokers: Stay relevant by becoming an expert on more than major medical. Expand your product line for cross-selling opportunities. Stay up to date on health care reform, innovative cost-saving solutions, and compliance. This helps service current clients, and fosters word of mouth referrals from happy clients.
4. Diversifying Product Lines
As mentioned previously, one way to remain relevant is to diversify your product lines.
Opportunity for Brokers: As more employers make the switch to employer-funded individual health insurance, brokers have the opportunity to help employees understand how to select and purchase the best plan for their health and financial situation.
This adds value to employers making the switch, to know their employees are taken care of and have assistance making health insurance decisions.
5. Handling Client Uncertainty About Obamacare
Just like the broker community, clients and prospects still feel uncertain about Obamacare. Much of this uncertainty stems from either cost concerns ("how will health reform impact our bottom line?") and/or lack of education ("what are the business's new requirements under the law?").
Opportunity for Brokers: Brokers can help clients with these concerns by 1) bringing new cost-saving solutions to the table and 2) being an expert adviser on navigating health care reform.
Related: The ACA is Good for Americans - But What About Brokers?
Conclusion
Obamacare is causing a significant shift in how US businesses and Americans purchase health insurance. With all of the changes, health insurance brokers need to adapt to the changes in order to thrive. One way to do this is to find opportunity in the biggest challenges including the rising costs, understanding the impact of Obamacare, and remaining relevant.
Wondering how to structure your business to adapt and thrive under Obamacare? Watch our free on-demand webinar, How to Adapt and Grow with the ACA [A Case Study with Josiah Allis].