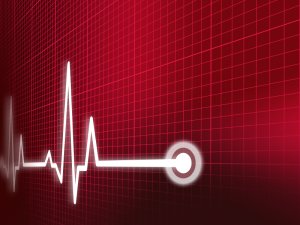 When the Senate returned from their summer vacation, a lengthy to-do list was waiting for them. While they have been able to cross a few things off the list, the Small Business Healthcare Relief Act (SBHRA) hasn't yet been one of them, leaving many small business owners still awaiting the fate of health reimbursement arrangements (HRAs).
What is the SBHRA?
The SBHRA is a bill that passed the House of Representatives in June. The bipartisan legislation addresses stand-alone health reimbursement arrangements, which were limited by language in the Affordable Care Act (ACA). The bill would lift many of the restrictions on stand-alone HRAs, while aligning them to ACA regulations.
In summary, the SBHRA would allow small business employers to once again use HRAs to assist employees with individual health insurance premiums and out-of-pocket medical expenses.
Supporters are hopeful the SBHRA will pass in the Senate, as the bill has received bipartisan support and is budget neutral.
Concerns Over Individual Market Stability
As the country enters its fourth ACA open enrollment season, concerns over the stability of the individual market have grown with the news of insurance giants pulling back on their Marketplace offerings. Humana, Aetna, and UnitedHealthcare all cited massive financial losses as reasons for their reduced role in the 2017 ACA Marketplace.
Each of these insurance companies released a statement saying that the revenue from premiums did not cover the expenses incurred by enrollees, leading to the cited losses. It had been assumed that premiums from healthy people (who rarely visited the doctor) could help pay for the medical expenses of those who were ill and visited doctors more frequently. This theory has not panned out, as the ratio of sick people to healthy people is much higher than expected.
One report suggests 1 million consumers will lose their ACA plans as insurers exit the individual market.
With fewer options available for Marketplace enrollees, some are worried that less competition will cause prices to increase. After all, the federal government blocked the Aetna-Humana merger out of fear that a monopoly would be created in the industry. In turn, the Department of Justice (DOJ) lawsuit is one of the cited reasons for Aetna pulling back from the Exchanges.
How the SBHRA Could Have an Impact
If the SBHRA passes, even more small businesses may adopt health insurance reimbursement - furthering the shift of enrollees to the individual market. This would mean that people who had previously been on group plans would enter the individual market, a positive for market stability and pricing.
Conclusion
The SBHRA may help stabilize the individual insurance market if more small businesses choose to offer health reimbursement arrangements instead of expensive group health plans.
What questions do you still have about the SBHRA? Let us know in the comments below!