Small businesses report that the cost of benefits is the number one operating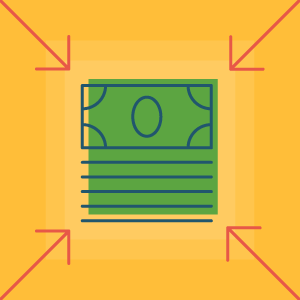 challenge, and close to 90 percent of employers are prepared for insurance costs to rise each year. These facts suggest that a way to offer health insurance without concern about rising costs can be a huge benefit to any business – regardless of the size.
The ACA puts new requirements on businesses as far as offering benefits to employees, but that definitely doesn't make it easier for employers to offer benefits while still operating in the black. Fortunately, we have some simple solutions for cost containment regarding small business health benefits.
Common Strategies for Cost Containment
Employers use several common strategies in order to stay in control of the cost of benefits, including:
Changing the structure of funding
Limiting pharmacy or provider networks
Changing carriers or individual health plans
Shifting costs to employees
Health plans on the individual market have similar coverage levels and are more affordable than group plans, so there must be a way for small businesses to tap into that market without cutting benefits to employees, right?
There is. As health care costs continue to increase, employers find cost containment to be a necessity, particularly for smaller businesses. Employer-funded individual health insurance is a valuable tool in controlling health insurance costs while still retaining the employees and talent you need to stay ahead of the competition.
How Does It Work?
Employer-funded health insurance plans are simple. Employees are given a set amount each month (an allowance) to spend on their personal insurance policy. They then turn to the individual market to purchase a plan that is customized for their individual needs and much less expensive than a group plan.
These plans save money for the business and the employee, and the employee is allowed to access available tax credits from the government each year, putting more money back in his or her pocket. The money is tax-free, and employees are reimbursed through payroll for any approved expenses.
With employer-funded individual insurance plans, you can set and control your costs for the year from day one. Many small businesses desire to offer health benefits to their employees but simply fear the overall cost and impact on the business. With these plans, employers know exactly what they are expected to pay from the beginning, and employees have the opportunity to tailor a plan that works best for them and their families.
Conclusion
Controlling health insurance costs is a huge step toward overcoming the challenges presented to small businesses as they work to keep talent and lower overall costs.
What experiences has your business had with using employer-funded individual health insurance plans rather than traditional group policies? Discuss below.