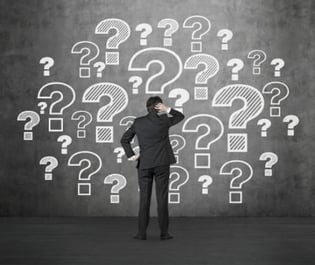 Now is a great time for small business owners to start thinking about their health insurance options with open enrollment for individual health insurance coming up in November. Employees can select a new individual health insurance policy or switch policies for coverage that better fits their needs during open enrollment 2015. For those seeking coverage in 2015, the open enrollment period will run from November 15, 2014 to February 15, 2015. This article contains five tips on making open enrollment 2015 work for your small business.
1. Evaluate Your Current Health Insurance Options
Many small business owners are renewing their group health insurance policies at this time of year. Healthcare costs have been steadily increasing over the last decade, making group health insurance too expensive for many small business owners and their employees.
Small business health insurance costs have nearly doubled since 2009, with 91 percent of small businesses reporting increases in their health plan at their most recent health insurance renewal. Additionally, back in February, a report from The Centers for Medicare & Medicaid Services (CMS) found that approximately 11 million small business employees will see health insurance premium rate increases due to the ACA.
As a result of rising group health insurance premiums, many small businesses will drop a fully-insured small group health plan and look to alternative ways to offer more affordable health insurance coverage.
2. Evaluate Your New Health Insurance Options
Since small businesses (under 50 full-time equivalent employees) are not subject to the employer shared responsibility provision under the ACA, they have more options than just offering a group health insurance policy.
As part of the ACA's Health Insurance Marketplaces, there is an option for small businesses called the SHOP Marketplace. This is a new way for small businesses with fewer than 50 employees (or fewer than 100 in some states) to purchase a traditional group health insurance plan. However, for small businesses that haven't been able to afford or qualify for group health insurance in the past, the SHOP still may not work.
Because of the issues with the SHOP Marketplace, many small business owners are taking advantage of the individual health insurance Marketplace. An alternative health insurance option for small businesses is individual health insurance and a premium reimbursement plan.
3. There Are Important Dates to Know
As of 2014, there are specific annual open enrollment and special enrollment periods for individual health insurance. This is to ensure that individuals don't wait until they get sick, or are in need of an expensive medical procedure to enroll in coverage or switch to a more comprehensive policy. Here are important dates to remember about signing up for individual health insurance:
March 31, 2014: Open Enrollment for 2014 ended

November 15, 2014: Open Enrollment for coverage in 2015 begins

February 15, 2015: Open Enrollment for coverage in 2015 ends
Tip: Those who currently have an individual health insurance policy should check with their insurer about when the policy ends to review their renewal options. Some policies purchased through the Marketplace will allow auto-enrollment for current Marketplace consumers, meaning the policy will auto-renew if no action is taken.
4. Take Advantage of Premium Tax Credits
There are two ways a small business owner can take advantage of the ACA's premium tax credits.
The first option is the small business tax credit, which was created to assist small businesses in providing health insurance coverage to employees. The tax credit is worth up to 50 percent of a small business' contribution toward employees' premium costs. To be eligible, the business must have fewer than 25 full time equivalent employees and pay them an average wage of less than $50,000 per employee. Additionally, the employer must pay at least half of their employees' premiums, and the credit may only be applied to plans purchased through the SHOP Marketplace.
The second option for small business owners is to opt out of a group policy and switch to a premium reimbursement plan to help employees. Offering a group policy disqualifies employees from eligibility for premium tax credits; however, a premium reimbursement program allows employees to take advantage of tax credits while receiving premium assistance from their employer.
5. Communicate With and Educate Employees
Healthcare reform and benefits can be confusing for employees. Many employees have never selected their own health insurance coverage before, and may have a hard time understanding coverage levels of plans. It is important to educate employees about how individual health insurance plans are categorized in four standardized levels of coverage, called "metallic tiers of coverage." Once employees understand their healthcare needs and what level of coverage is appropriate to fit those needs, selecting a plan will be much easier.
It is also important to communicate the new advantages of individual health insurance to employees. While individual health insurance plans are not new, the ACA creates three new advantages that make individual health insurance just as good – if not better – than traditional group health insurance. The new advantages are:
Coverage for pre-existing conditions (you cannot be denied coverage or charged more because of a medical condition).

Coverage of essential health benefits (a core set of health benefits and services).

Discounts, via the premium tax credits (which lower the cost of premiums for eligible individuals).