When small business owners think of employee benefits, they usually go straight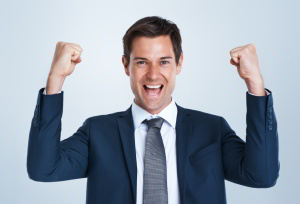 to group health insurance. This makes sense if they're thinking of "benefits" as the traditional definition they've known in the past, but the truth is that there are many variations of what "benefits" can mean.
Traditional group coverage may not be the most suitable for your business. In fact, personalized benefits—or, in other words, benefits that are left up to individual employees to choose for themselves—are more customizable for small businesses and are growing in popularity. Here are four ideas that might change your definition of employee benefits.
1. Reimbursement Plans Are Real Benefits
Offering a healthcare reimbursement plan (HRP) is a great way to offer health benefits without carrying group coverage. Doing so allows your employees to choose their own health plan tailored to their unique needs (rather than a group plan you have chosen for them based on what you can afford).
The best part for you, the business owner, is that you have total control of your expenses. You choose the allowable amount per employee per month. There's no insurance company telling you "that's just how it is," and the cost never changes unless you want it to.
Once your employees have chosen a plan that works for them, they can submit a reimbursement claim to your employee benefits software. The approved amount is given tax-free to your employees in their paychecks—and if an employee chooses a plan that costs less than your allowable amount, the unused money stays with your business.
2. Retirement Is Still on the Table
Your employee benefits definition doesn't have to stop with health insurance. You can still offer individual retirement accounts (IRAs), to which you can contribute a fixed amount, a matched percentage, or an occasional profit-share-based amount. Employees can easily contribute to their own retirement savings through payroll deduction, and they'll be grateful you are investing in their futures.
3. Financial Education
A little-utilized employee benefit is financial education in the workplace. Pensions are all but extinct in most industries, which shifts the burden of retirement planning onto employees—and many still have no idea where to start. "How much should I save?" "When should I start saving?" and "How will I know if I'll be able to retire?" are common questions among active members of the workforce.
You can help these employees by contracting financial planners and educators to come into your office, even just a couple times a year. Employees can check in, ask questions, and get any new information regarding investments or financial planning.
4. Communication Is Key
No matter what your business's employee benefits definition is, it's important to communicate it clearly—especially if you are discontinuing your group health coverage. People will have questions, and it isn't unreasonable for them to be concerned. Change is difficult for many, but using proper communication and outlining a detailed plan will help ease worried minds and lay the groundwork for a smooth transition.
Conclusion
The traditional employee benefits definition does not suit every business. You must find a strategy that works for you as well as your employees. personalized benefits, financial planning, and retirement savings are meaningful benefits that blend traditional ideas with modern options—and they might just be the answer you're looking for.
What is your employee benefits definition? Let us know the comments below.