Open enrollment for individual health insurance plans on the Affordable Care Act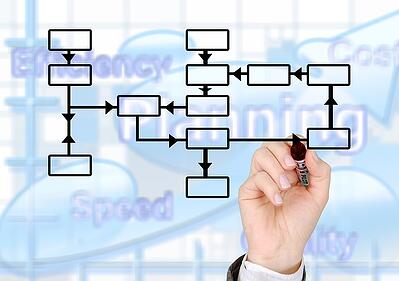 (ACA) Marketplace is finally here. With the start of the enrollment period came an important change in policy from the Internal Revenue Service (IRS) regarding short-term health insurance. Here is what you need to know before signing up for a short-term policy in 2017.
Options for Individual Health Insurance in 2017
ACA open enrollment began on November 1 and will continue through January 31. During this time, you can compare plans available in your county at HealthCare.gov. Be sure to enter your doctor's name and any required prescriptions so you can find a plan that best fits your family's needs. Remember that you must be enrolled by December 15 for coverage to begin on January 1.
Regulation Changes in Short-Term Coverage
Short-term health insurance policies have traditionally been used as stop-gaps when people are between jobs (one group policy ends before another begins). However, the IRS holds that, since the ACA Marketplace exists, these policies are not needed as urgently as they were in the past, as people under these circumstances would qualify for the special enrollment period.
The IRS has seen that some people are substituting individual health insurance with a series of short-term policies. This allows them to save money on premiums, but they are still required to pay the Individual Shared Responsibility Fee because short-term policies do not satisfy the Individual Mandate. For these reasons, the IRS decided to shorten the time limits on short-term policies to three months or less.
How this Change Affects Your Individual Health Insurance
In some ways, this new regulation might help control your individual health insurance costs. It is possible that having less people relying on short-term policies and instead signing up for coverage through the ACA means that the risk pool will become more even — the number of healthy people will help balance out the number of sick people. The eventual outcome would be steady premium rates and healthy insurer participation on the Exchanges.
The uneven ratio of sick to healthy people on the individual health insurance marketplace is often cited as a reason for health insurance companies pulling back on 2017 Marketplace offerings.
Conclusion
Now that the enrollment period for individual health insurance on the Marketplace has begun, it is important to understand all regulation changes before choosing (or not choosing) a plan. You can learn more about the individual mandate here and remember to sign up for an individual health insurance plan before December 15 for coverage to begin January 1.
What questions do you have about the regulation change? Leave them in the comments section below — we'll answer them!
Photo Source - Pixabay